Sarah Smith
Sarah looks after our email marketing. She loves to travel and is keen to pass on any great ideas to our customers. Watch out for her newsletters for hints on how to make the most of your car hire and tips on making your money go further.
2 October 2018
October half term car hire? Check now to see if you can save!
See if you can 'ditch and switch' your half term car hire to a better deal!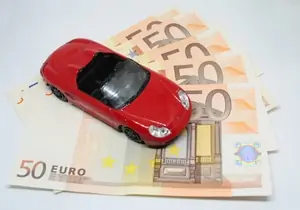 Half term is a matter of weeks away. If you booked a car earlier in the year that either came with free cancellation or a low deposit, then now is the time to check whether you can get the same car for a lower price. The car hire companies are working out their fleet and may have found they have spare capacity for that period. As the car hire industry is based on supply and demand pricing, the more available vehicles they have and the closer to the hire period you get, the more likely prices are to fall.
This is the opposite of the peak summer or Christmas periods, where as soon as supply starts to dry up, prices shoot up. If you are looking for car hire for your Christmas break – now's a great time to compare car hire with MoneyMaxim!
As an example of this, this week a Moneymaxim user who booked a car back in May for the October half term found that, by running a quote again for the same period and category of car this week, he was able to save over €125 by cancelling and rebooking now. Booking early is still a great idea so that you can make sure you get the size and specification of car that you require, but looking for one that has either a low deposit or free cancellation means you have the flexibility to check again closer to the date to see if you can get a better deal!
Why not run a car hire quote now with MoneyMaxim and see if you can save. By comparing all the main brokers you can get a market wide view of what prices are out there with one simple search. If you do spot a cheaper deal, talk to your supplier and see if they will price match and if not, switch!
Don't forget to protect your excess and the wheels, glass and undercarriage of your hire car by comparing car hire excess insurance.
If we can assist you with booking your car hire or with a quote for car hire excess insurance then please give our friendly customer service team a call on 0118 321 8197 or contact us via the chat service available on our website.