Sally Wilson
Sally is a key member of the MoneyMaxim editorial team. She is a frequent hire-car user and often goes on holiday with her family. With an interest in getting great value for money, Sally shares her hints and tips for travelling and insurance.
13 February 2018
Fly Drive Car Hire. Free or an Expensive Trap?
We guide you through the pitfalls of fly drive car hire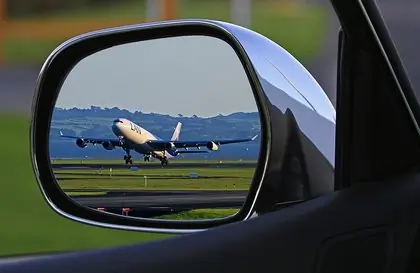 Fly Drive holidays are a great way of booking both your flights and car hire together. The offer of a 'free' car can be very appealing but, when you get a phone call from your holiday provider to let you know that insurance isn't included, or worse still get to the hire desk and are presented with a large bill, you can understandably feel like it wasn't free at all.
So what should you look out for with the car hire offered by your fly drive holiday?
There are three main insurances that you really should have to be protected with any car hire and these are...
Collision Damage Waiver (CDW) - also sometimes known as Loss Damage Waiver or just Damage Waiver, this covers damage to the hire car itself
Theft Protection - as it says it covers theft of the vehicle. It is often part of the Loss Damage Waiver cover
Supplementary Liability Insurance (SLI) - basic third party cover in the USA may be only the State Minimum which varies from state to state but can be as little as $30,000. This is always 'used up' first but, once exhausted, a SLI policy will top up the local cover to, normally, US$1m.
A few fly drive car hires include all these insurances but most come with only basic third party cover. The majority of us would try and avoid the potential of a major bill that could possibly put our future livelihood at risk.
So then, in the event that not all insurances are included, you will probably want to buy additional cover to ensure you are adequately protected.
What cover can I buy from my holiday company or rental firm?
A protection package including CDW and Theft protection waivers (often with the following exclusions: Glass parts of the car, the roof, wheels, tyres and underbody) and SLI cover.
Costs - often around £300 - £350 for a two week period.
Benefit over having your own policy - as this is a waiver, if there is any damage to the car or a third party claim, your car hire firm will deal with it.
What can you do to keep the cost of your fly drive package down?
By entering your details into our Car Hire Excess Insurance Comparison Service we can provide you with quotes for reimbursement insurance policies covering:
Excess cover
Collision Damage Waiver and Theft Protection Insurance
Supplementary Liability Insurance topping cover up to $1million
Full cover for glass, wheels, tyres, underbody and roof.
Breakdown and Towing
Lost Keys
Misfuelling
This means that in most situations, if there is damage that you are charged for by the rental firm, you will be reimbursed by the insurer. If, however, the costs are significant the insurer will normally get involved directly with the car hire firm. So this can mean you have to collect the paperwork and send it to your insurer if you have a claim.
Cost - significantly cheaper - from about £65 for a two week holiday.
Please check with your fly drive holiday company that they will accept an independent policy before purchasing. On rare occasions you might find the terms and conditions of the car hire insist you buy their own insurance. These can be much more expensive so it is definitely worthwhile finding this out before booking your 'free' car.
Some people choose to decline the offer of a free car and instead opt to book their own car separately. If so, you can choose to use our car hire excess insurance comparison service to purchase any additional insurance required. When taking out any extra cover it is a good idea to take a copy of the policy with you to show to the car hire desk.
Please bear in mind that if your car hire does not come with any third party cover at all, then an extra policy will have a $250,000 limit. This is because these SLI policies are designed as 'top-up' cover. In the event they become the primary third party insurance, this limit is reduced to $250,000.
Additional fees can also be charged by the car hire desk for other areas such as...
One way fees
Additional drivers
Younger or older drivers
Child car seats
GPS units
Compare these fees with other car hire options before choosing to include a car with your fly drive holiday.