Sally Wilson
Sally is a key member of the MoneyMaxim editorial team. She is a frequent hire-car user and often goes on holiday with her family. With an interest in getting great value for money, Sally shares her hints and tips for travelling and insurance.
17 October 2018
Signs are that Fuel Labels are Changing Across Europe
The EU standardising of fuel signs should make filling up your hire car easier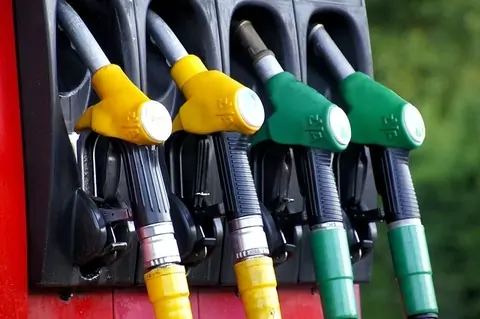 On the 12th October this year a new labelling system for fuel was put in place across most of Europe as part of implementing an EU directive. The new labels will make it much easier for consumers to tell which fuel is which at the pumps. This is great news for those hiring cars abroad as it is likely to reduce the instances of misfuelling where the car is filled with the wrong type of fuel.
There is now a wide variety of types and grades of fuel available at service stations and the EU is keen for consumers to know what they are buying, not just for the correct fuel for the vehicle but also in terms of keeping up with the increased interest in renewable fuel sources.
Petrol based fuels will be represented by a circle and the letter E within while diesel fuel labels will be square and contain a B. All gas fuels will be signified by a diamond. H2 will be Hydrogen, CNG is compressed natural gas and LPG liquified petroleum gas.
Signs will not only indicate the type of fuel but also, where applicable, the percentage of biofuel contained in it. For example petrol signs could be labelled E5 or E10 showing either a 5% or 10% biofuel content. Biofuels come from renewable sources such as recycled vegetable oil. The most commonly used fuel signs and their new versions can be seen below.
These fuel labels will be used not only on the pumps but also on the filler caps and in the manuals of any new cars produced from the 12th October 2018. This means that drivers with new cars or unfamiliar vehicles such as rental cars can have more confidence when they are filling up.
There is an increasing diversity of fuels which can be purchased at service stations and more and more vehicles being produced which use alternative fuels. It makes sense to have a set way of labelling all the different forms of fuel in order to support this trend.
Another EU directive relating to electric vehicle power supply signs is being worked on and the results are likely to be made known in February 2019. An EU law regarding labelling electric cars and their power supplies is planned to come into effect by February 2021.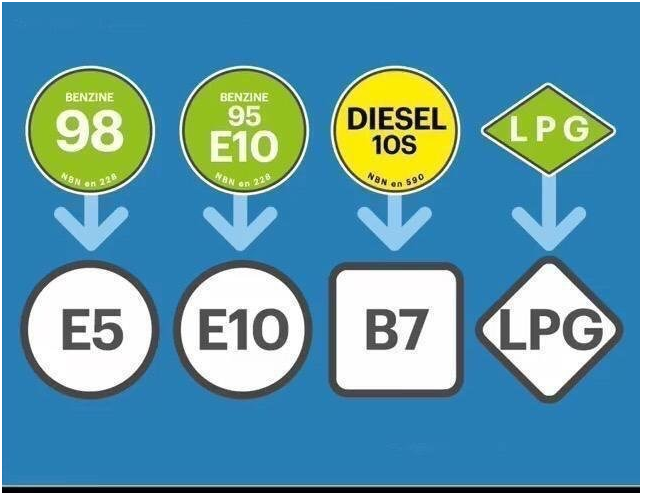 Image courtesy of Hertz