Sally Wilson
Sally is a key member of the MoneyMaxim editorial team. She is a frequent hire-car user and often goes on holiday with her family. With an interest in getting great value for money, Sally shares her hints and tips for travelling and insurance.
17 October 2018
Navigating the toll roads when you rent a car in Portugal
Now you can compare car hire including the cost of a transponder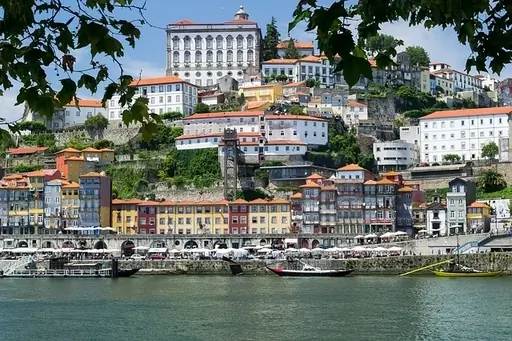 If you are hiring a car for your trip to Portugal, it is unlikely that you will be able to avoid the toll roads - particularly if you plan to explore the country using the motorways (autoestrada). For example the A1 between Lisbon and Porto and the A22 between Faro and Portimao are both toll roads.
There are various ways to pay for the toll roads when you are driving through Portugal but perhaps the simplest when you are hiring a vehicle is by using a transponder.
This handy device is normally fitted to the windscreen and records your use of the roads without you having to stop at any booths. They work on both the Via Verde lanes and the Electronic Toll Roads.
Transponders and Hire Cars
When you hire a car in Portugal you can choose to hire a transponder with your vehicle. This will be an additional charge usually payable at the desk. However it is often difficult to find out how much this charge will be.
Now, through our sister site Clarify Car Hire, you can compare car hire prices in Portugal including the cost of the transponder. Select 'Transponder Toll Service Included' from the unique filter when you run a quote for car hire in Portugal and you will find a clear breakdown of the cost of your car hire including the transponder rental fee.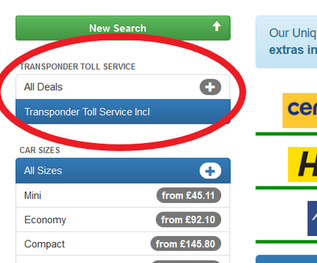 Toll Road Charges
Although the hire of the transponder can be included within the car hire, the charges for your actual use of the toll roads are calculated separately and will be taken from your credit card at the end of your hire. As it can take 48 hours for toll road charges to take effect, any toll road use within the last couple of days of your trip may be taken from your credit card after you return home.
If you choose not to hire a transponder with your rental car but then opt to use an electronic toll road (one which does not have the option to pay at a booth), then you can pay the charges from 48 hours afterwards at a CTT store, post office or Payshop agent in Portugal before you leave. You will need the licence plate number to do this.