Sally Wilson
Sally is a key member of the MoneyMaxim editorial team. She is a frequent hire-car user and often goes on holiday with her family. With an interest in getting great value for money, Sally shares her hints and tips for travelling and insurance.
4 July 2017
Don't miss out - Book now to benefit from a bumper summer for car hire!
This summer we are seeing a huge demand for holiday car hire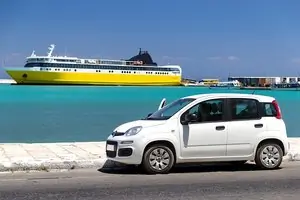 In recent weeks we have seen a surge in the amount of car hire bookings and this has been reflected in the availability of vehicles. If you are travelling this summer and need to rent a car, don't delay it any longer.
Some hire companies are fully booked in certain popular resorts during the summer holidays. They have no cars for customers to rent at all. Particular types of rental car can also be harder to find than others. Larger vehicles - MPVs, 7,8 and 9 seaters - are especially difficult to find when we get to this time of year.
The usual rise in prices is seeing prices increase steadily right across Europe as we head towards peak season - a trend we would now expect to continue as we head into the summer holiday period.
As well as price rises we have seen amalgamation within the industry. In Spain, Solmar, who were a major car hire company in Costa Brava and Costa Blanca have sold some offices to other suppliers, but have also closed their locations in Alicante and Barcelona. This has clearly created extra demand at these two major gateways.
If you are concerned prices could fall we have an answer for that - our in house car hire service ClarifyCarHire is offering free cancellation on all bookings (up to 48 hours prior to pickup) made up to and including the 31st August 2017. As, with Clarify, you only pay a small deposit on bookings, paying the balance on pickup, you can lock in today's rate without paying the full cost of your rental immediately.
Other companies found on the MoneyMaxim car hire panel such as Argus, Rental Cars, Holiday Autos, CardelMar and Autoeurope will also provide free cancellation although they do require full payment today
This means that you can book their car hire and, if prices fall or you find a cheaper offer elsewhere, you can cancel your booking without finding yourself out of pocket. Its a far better option than gambling that a last minute will come off
Book now with free cancellation from ClarifyCarHire, or run a quotation through the MoneyMaxim car hire comparison service which features all the brokers named above and make sure you remain in the driving seat.