Sally Wilson
Sally is a key member of the MoneyMaxim editorial team. She is a frequent hire-car user and often goes on holiday with her family. With an interest in getting great value for money, Sally shares her hints and tips for travelling and insurance.
17 November 2015
COPD need not restrict your holiday plans with our specialist travel insurance
World COPD Day focuses on positive steps. We can help with travel insurance if a holiday is your goal.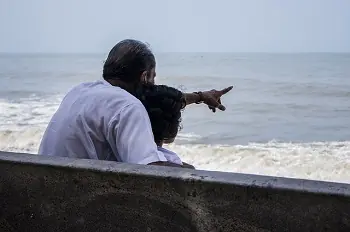 Wednesday November 18th 2015 is World COPD Day. A day for raising awareness of this devastating disease all across the globe. This year the campaign motto is 'It's not too late'. This positive message encourages all sufferers to enjoy life and have fun. It is important that those with COPD can experience the same opportunities as everyone else. With this in mind we can help with COPD travel insurance so that if a holiday is what you would like then you can do so safe in the knowledge that you have the cover you need.
Chronic obstructive pulmonary disease covers a wide range of lung and breathing problems from emphysema to chronic bronchitis. It can affect quality of life and it can be a challenge for sufferers to just get through everyday activities. It is more common in people over the age of 35. Smoking is the main cause but it can also be caused by fumes, dust, air pollution or genetic disorders.
World COPD Day has been organised every year since 2002 and events take place in many countries around the world. In the UK in many town centres there are stalls being set up to give out advice on exercise, weight management, stopping smoking and inhaler techniques. Some hospitals are also offering screening, spirometry testing and flu jab advice. There will also be media coverage in support of the event.
There are thought to be over 3 million people in the UK living with COPD although only about 900,000 have been diagnosed. Others often dismiss their symptoms. But if you have a persistent cough or have bouts of breathlessness, you should visit your GP as you could get help. The NHS also offers advice for those wishing to quit smoking.
So if you are a sufferer or your loved one is then remember 'it's not too late'. Go ahead and book the holiday you have always wanted. We are happy to help you find COPD travel insurance so you can relax and enjoy your trip.