Sally Wilson
Sally is a key member of the MoneyMaxim editorial team. She is a frequent hire-car user and often goes on holiday with her family. With an interest in getting great value for money, Sally shares her hints and tips for travelling and insurance.
5 November 2018
See the latest from the world of travel at WTM London
Leaders from the travel industry are gathering in London for the World Travel Market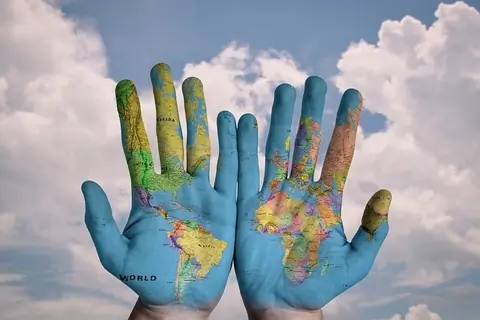 This week members of the MoneyMaxim team are attending the World Travel Market in London. The event takes place from today 5th until Wednesday 7th November at the ExCel in London's dockyards.
WTM London brings together travel industry experts from all across the globe to create new opportunities and drive forward the newest trends in tourism. It has taken place for nearly 40 years and now plays host to around 5000 exhibitors from 182 countries with over 50,000 people taking part.
There are 38 travel sectors represented at WTM. Companies may be involved in any area of travel including those such as accommodation, transport, holiday activities or package tours. Some exhibitors are promoting specific countries or regions. Whatever a company's interest, WTM gives them the chance to expand their business network and create connections that may benefit both themselves and customers too.
The floors at ExCel are divided into geographic areas for WTM making it easier for businesses to meet new suppliers or forge relationships with other companies. Presentations and demonstrations take part all day and seminars are held by leaders in the travel industry keeping visitors abreast of the latest innovations and the trends we can expect to see in the next 5 years. The Inspiration Zone plays host to exhibits on Communicating Responsible Tourism and what the UK Travel Market can expect in 2019.
The MoneyMaxim team are looking for forward to establishing new links, building on their industry knowledge and hopefully bringing back from WTM London more ideas on how we can help our customers.