Get the best Broadband deal - make sure you get the deal offering you the right combination of download speed and great prices
Compare Broadband packages fast with MoneyMaxim. Want the latest superfast fibre broadband, more data allowance or just a cheaper deal? MoneyMaxim can help you find the best package.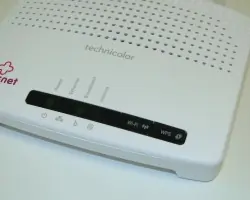 Best Broadband deals - find them with MoneyMaxim
Broadband is changing. Superfast fibre is available to more and more households and rates are coming down. Packages are most frequently bundles in with television channels or telephone. Work out which will suit you best by looking at all your needs as a whole as you may be able to save on your broadband by combining tv/broadband/telephone together. Try different combinations too!
MoneyMaxim can help you compare what's available to you and find the best deal, whether you're after the fastest speeds or just want to take advantage of lower prices.
Unlimited
£23.50 per month + £9.95 p&p.
Offer for 24 month contract

Average Speed 11mbps

Unlimited
£20 inc line rental. £19.95 one-off fee
Offer for 18 month contract

Average speed 11mbps. Sky Pay as you Talk included.
How to find the best broadband deal
The best broadband package really depends on how you use the internet. If you are only using it for a little web browsing and downloading your emails the cheapest broadband deal may well suit you fine.
If, however, you are a heavy user, maybe a gamer or use your connection for business purposes, you are more likely to find that one of the more comprehensive packages will suit you better.
Do bear in mind that there are often set up or installation charges when you change providers.
Finally, it's also worth considering some of the bundles companies supply as you can make great savings from bundling broadband with TV services.
So how do you get the best broadband package for you at the cheapest price?
If you also require pay TV such as Sky, the best place to start is by looking at TV packages which also package in broadband for next to nothing. Visit some of the companies above, such as Sky, Virgin Media and TalkTalk all of which offer comprehensive packages.
Do make sure that the download speeds and limits are sufficient though as they can be lower, especially with the lead in tariffs.
Getting the fastest broadband
Broadband is getting faster all the time - a year ago we all thought 50MB download speeds were fantastic, yet now 150MB speeds are freely available. If you are in an area where copper is still the only option you can expect much lower speeds.
If you want speed go for fibre and visit our compare fibre broadband prices pages. It's a fast developing area as every home now has multiple devices all vying with each other for bandwidth.
Find out more about how to get the fastest broadband
Most packages are now 15Mbps or faster - ideal for light use. checking emails browsing the web or downloading the odd YouTube video. If, however, you are downloading HD films from Netflix or programmes off Sky you will probably need a faster package.
Switching your broadband provider
Ofcom have been working hard to make the process of switching broadband a much simpler process and now it is relatively simple to change from one supplier to another. As packages are always being upgraded it's well worthwhile keeping an eye on the latest deals.
Unlimited or capped broadband – how much data do I need?
Broadband packages from the same provider often offer the same speed, but ISPs try to minimise their costs by restricting usage on cheaper packages. If you use the web for email, catching up on the news and watching the odd video on YouTube, you needn't worry about buying so-called unlimited bundles. However, the most basic offers, can include as little as 2GB of data – that's less than an hour of HD film footage.
This content was last reviewed on 27/10/2021