Sally Wilson
Sally is a key member of the MoneyMaxim editorial team. She is a frequent hire-car user and often goes on holiday with her family. With an interest in getting great value for money, Sally shares her hints and tips for travelling and insurance.
10 June 2015
Make sure your children are safe when hiring a car this summer holiday
Hiring a car this summer? Have children under 12? Make sure you stay on the right side of the law by understanding car seat legislation across the continents.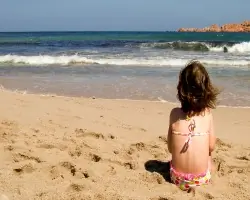 When hiring a car abroad make sure you know the child car seat laws that apply in the country you are visiting. It is a relief to most parents in the UK when car seats are no longer required (child seats are only mandatory until children are 135cm tall or 12 years of age whichever they reach first). However the law is different in many European countries and worldwide.
In some countries such as Ireland, Germany and Austria the height level required is 150cm. In France - just to be different - the child car seat requirements are based on weight not height. There are 4 different categories.
It's not just the rules relating to the children – where and how you use your seats also differ. Whilst we in the UK allow children to sit in the front seat of the car (although the airbag must be activated in front seats) in Cyprus children under five may not sit in the front under any circumstances.
You can check whether you need a seat through tourist information sites, your hire car company or using the AA or RAC. Make sure though you consider the rules for every country you will visit, as a car hire firm may provide you with equipment suitable for their country without being aware of your full requirements. In the US every state has a different approach, so the picture is even more complicated!
A moneysaving tip is to take a car seat from home with you. If you decide against using your own (either because you prefer it not to get bashed about or because you had thrown yours out thinking you had put your child seat days behind you) there are several options available to you which may be cheaper than hiring a seat through your car hire company.
Hire companies often charge in the region of €10 per day. If you are not hiring a car from the airport, some of the large hypermarkets sell booster seats very cheaply.
You can pick up a car seat off EBay or borrow one from a friend. Please ensure that whichever option you go for, you are satisfied with the suitability and safety of the seat for the child in question.
Alternatively a great product is the Bubblebum seat. It is inflatable and therefore can be stored easily when not in use. It is also easy to clean. You can use it in taxis. It would also save you transporting a car seat on an aeroplane. Some airlines will allow you to take a car seat on a flight free of charge but it is another bulky item to carry around. When you already have children, pushchairs and luggage it is an extra item you could do without.
If you are looking for car hire this summer don't forget to use our comparison tools to ensure you are getting the best deal for your car hire and your car hire excess insurance.