Sally Wilson
Sally is a key member of the MoneyMaxim editorial team. She is a frequent hire-car user and often goes on holiday with her family. With an interest in getting great value for money, Sally shares her hints and tips for travelling and insurance.
19 July 2016
New style driving test on its way for Learner Drivers
Learning to drive? We offer quotes for short term and annual learner driver insurance policies.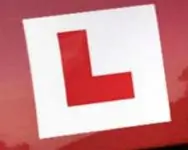 It is a shocking statistic that more than 25% of deaths of people aged between 15 and 19 are caused by road accidents. The Driver and Vehicle Standards Agency (DVSA) is looking to reduce that figure and the high number of injuries caused by traffic collisions by making significant changes to the current driving test.
It is felt that the present driving test is not in line with the driving experience of most people on the road today. The DVSA says it wants to make the driving test "a better assessment of the candidate's ability to drive independently in modern driving conditions". And you can play a part by giving your feedback on the proposals made by the agency. Responses are accepted up until 11.45pm on the 25th August 2016.
So what changes are they looking to make?
Longer independent driving section

Test of the use of Satnav during independent driving

Introducing 'parking in a bay' (or other more relevant manoeuvres) in place of 'reversing round a corner' or 'turn in the road'

Asking one of the vehicle safety questions whilst the candidate is driving
The driving experience has changed dramatically since the current driving test was introduced. Over half of car drivers now use a satnav to guide them to their destination. A key part of using a satnav is making sure it does not distract you from your driving. You still need to be aware of speed limits and to obey any applicable road signs. Adding this to the test will ensure that new drivers are able to use them safely.
Most accidents that result in death occur on high-speed roads. As it stands the independent driving section of the driving test is only 10 minutes long. This rarely gives enough time to allow examiners to follow a route which would include a high-speed road. This could leave some new drivers ill-prepared and without the necessary skills for coping with faster traffic. If the DVSA wants to bring down the number of fatalities, including faster roads seems like an important addition to the test and by increasing the independent driving section to 20 minutes, this could be possible.
The DVSA has been running trials of the new test in 32 driving centres all around the country. These results will be compared with the results from the current driving test as well as looking at how much safer new drivers are on the road over a 6 month period having passed either test.
These changes could be good news for learner drivers as they may be better equipped to deal with driving in today's environment. If you are looking for learner driver insurance either short term or annual or you are a new driver hoping to find a great quote for insurance, we can help you here at MoneyMaxim. And if you are interested in taking part in the consultation on the proposed new driving test you have until the 25th August to respond online.