Sally Wilson
Sally is a key member of the MoneyMaxim editorial team. She is a frequent hire-car user and often goes on holiday with her family. With an interest in getting great value for money, Sally shares her hints and tips for travelling and insurance.
5 August 2015
Government plans to make switching energy provider easier.
Do you want to save money on your energy bills? Wondering which supplier will offer you the best deal?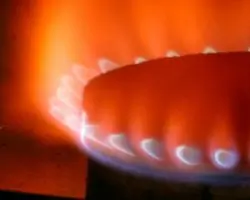 In the summer 2015 budget the government recognised the importance of customers being on the best deals so that they can save money on their energy bills. In its statement, the government says it 'aims to introduce 24 hour switching by the end of 2018 and will also act to improve trust in the switching process'.
According to The Daily Telegraph, almost six million households switched suppliers last year and there looks like there may be a similar figure this year. On average people could save around £400 on their energy bills.
Using the MoneyMaxim Compare Gas and Electricity Prices service we make it easier for you to see exactly how much money you could be saving. The list includes all suppliers of gas and electricity so you can be sure you are seeing the full range of options available to you.
Our service also has the added benefit that, with some suppliers, you are able to click straight through to begin the process. Many also have a contact telephone number if you prefer to speak to someone. If you supply them with the Estimated Annual Cost number supplied with your quote it makes the process even easier.
This drive to improve the switching procedure sounds like a positive step as many like the idea to save money on electricity or gas but worry that the process of changing will be a lengthy and complicated one. Loyal customers are those who tend to be overcharged by many firms as they have been transferred to more expensive tariffs.
But 60,000 of those who tried to switch supplier were unsuccessful. Most of these were due to the wrong meter being transferred. Others because the supplier failed to cancel the old account leading to a confusion with billing.
The hope is this push to make changing energy supplier swifter and more straightforward will increase competition and keep prices down for customers. Some of the larger energy firms, such as British Gas and SSE, have already taken action to reduce customers' bills and this has encouraged more people to try and switch.
After the budget on the 8th July, Energy UK issued a statement to say 'the government's commitment to a competitive energy market and faster switching is good news for consumers'. They went on to say 'there are, however, a number of challenges in achieving 24 hour switching which the industry will be working to address'.