Sarah Smith
Sarah looks after our email marketing. She loves to travel and is keen to pass on any great ideas to our customers. Watch out for her newsletters for hints on how to make the most of your car hire and tips on making your money go further.
19 September 2018
Get the Best Deal for your Christmas Car Hire!
Start your research now to get the best car and price for your festive trip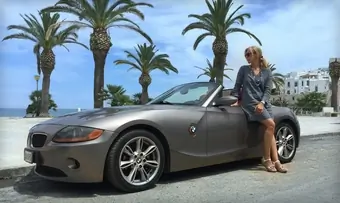 It's under 100 days until Christmas and if you're planning a trip away, now is a great time to start looking for and booking your car hire. The festive period is one of the busiest times for the industry and as such prices are noticeably higher than at other times of the year.
Do your research now and look at what is available by running a car hire comparison. By booking early you will get a wider choice of vehicles (particularly useful if you require a larger family car) as many non-standard categories of car get snapped up quickly.
You can see the 'Christmas effect' in the following example when hiring a car in Malaga on a normal week in December and also the Christmas week:
We found a week's car hire from Malaga airport for 1st-8th December for a mini category car for just £1.02. Whereas the same category of car in the week 22nd-29th December rises to £77.14*. The prices for the Christmas period are more than likely to rise the closer the date gets, so locking in at a price now could be worthwhile. If you get a car hire deal that has free cancellation – that's even better. If you spot a preferable deal between now and then, you are able to swap to the better deal without losing out .
With MoneyMaxim's Car Hire comparison service you can search from a huge range of suppliers and by using our free additional driver and fair fuel filters, you can be sure of finding a great deal for you. We compare independent Car Hire Excess insurance alongside our results too so you can find out how to protect your excess and avoid the high cost of desk-bought policies.
We have a number of great offers available over the Christmas period through our sister site Clarify Car Hire (look out for these when running a car hire quote on MoneyMaxim), Start your search for your Christmas Car Hire at MoneyMaxim.
*Prices checked 19/09/2018