Sally Wilson
Sally is a key member of the MoneyMaxim editorial team. She is a frequent hire-car user and often goes on holiday with her family. With an interest in getting great value for money, Sally shares her hints and tips for travelling and insurance.
31 July 2019
How to beat the queues at the car hire desk
Nobody wants to start their holiday waiting in line to pick up their rental car, so what can you do?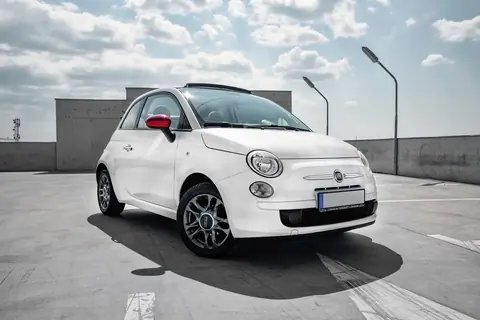 Summer is a busy time at the car hire desks and although they try and help you as quickly as they can, inevitably there is a wait at the desk to pick up your vehicle. So what are your options to try and make this waiting time as short as possible?
1. Opt for VIP or Express check in
Some companies offer an additional service which means you can be seen at a separate desk where the queues are only for those who have chosen and paid for this service.
2. Choose a premium car hire company
The premium car hire companies tend to have well-staffed desks and therefore their queues tend to move faster. They are less likely to spend time discussing additional insurance with customers too!
3. Look for a car rental which offers online check-in
This is a relatively new concept. You are able to put in all your details online such as your personal information and driving licence number. Make sure you have your booking reference from your supplier handy to complete this. By checking in online, it can save you getting tied up filling in forms when you collect your car. Sicily by Car offer this service in locations in Italy, OK rent a car in locations in Spain and Green Motion within the UK.
4. Send the driver ahead
Whoever you have booked through you can always have most of your party remain in the baggage hall to wait for your luggage while the driver and any additional drivers go ahead to the car hire desk. Make sure you know which bags they have brought with them before they leave!
Before you get to the desk we recommend making sure you have all the required documentation ready. Before you leave for your holiday ensure you have a valid driving licence and a credit card with enough limit for any security deposit that may be taken when you collect your car. Any requirements regarding licences, security deposits and any other items needed should be listed in the car hire terms and conditions.
With all your paperwork to hand, you should get through the process at the desk and be on your way more quickly.
Remember to check over your car for damage before you leave. It can feel an immense relief to have the keys to your hire car and you may be keen to get on your way. It is important, however, to make sure you have given the car a thorough check for any damage before you set off and that any dents or scratches you find are noted down by the car hire company. Take photographs if possible too. You do not want to be charged for damage to the car that was not your fault!