Sarah Smith
Sarah looks after our email marketing. She loves to travel and is keen to pass on any great ideas to our customers. Watch out for her newsletters for hints on how to make the most of your car hire and tips on making your money go further.
23 January 2019
Book your large or family car hire for summer now and beat the rush!
Are you going on holiday with family or a group this summer? We explain why it's important to search for your larger car hire now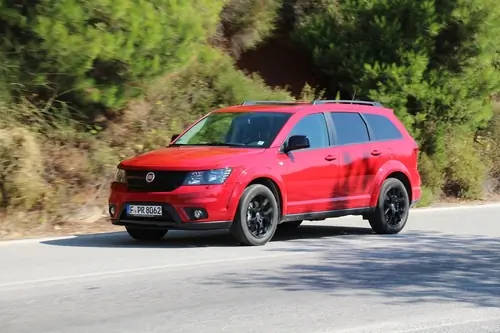 Summer holiday planning is in full swing - we've seen a definite increase in enquiries regarding car hire and car hire excess insurance from customers this week in the MoneyMaxim offices.
If you have already booked your flight and accommodation, now is the time to think about looking for and booking your car hire. This is especially true if you are looking for a larger vehicle or a family vehicle with additional seating.
Car hire companies hold less stock of these larger vehicles than say your average compact sized car. Less stock means that there is a) less chance of being able to book one the closer you get to your trip and b) having potentially to look at more expensive suppliers if the cheaper car hire companies' deals have sold out.
You may need a larger vehicle for the luggage you will be bringing with you, for a sporting hobby perhaps or maybe you just like to pack for all clothing eventualities! If extra passengers are your reason for booking and a 7-seater is on your list, just be aware that some 7-seaters are really a 5+2 (for example a Ford SMax), where the 2 extra seats are smaller, occasional seats, and take up a large proportion of the boot space. Something to think about if your children are no longer 'little'.
If you would like to know more about car hire vehicle categories please see our article
Larger and family vehicles will get booked up quickly in holiday hotspot locations so why not run a quote for your car hire now.
If you would like to know more about how you can save money on some of the car hire extras you may require please read more here. This includes information on how you could save money on extras such as child car seats, sat navs and, of course, car hire excess insurance.
We are here to help with any car hire queries you may have, on 0118 321 8197 or via our online chat service available on each page of our website.