Mark Bower
Mark founded MoneyMaxim in 2008, with the aim of delivering an impartial and independent service. Mark is a regular money saving expert in the press and writes regular news and articles for the MoneyMaxim news pages sharing his views on banking, personal insurance and the utilities (gas, electricity, mobile and home phones, broadband and pay TV) market with customers.
21 December 2021
From the Beginning of 2022 There are Some Big Changes for both Car and Home Insurance
Changes that come into force on the 1st January 2022 mean its more important than ever to make sure you have the policy that suits you best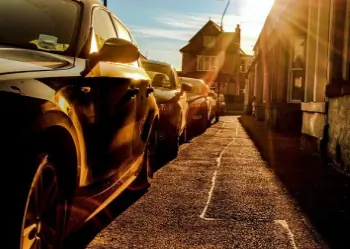 There are big changes happening to the way home and motor insurance prices are calculated – we explain what it could mean for you
What are the changes?
Following years of complaints by both consumers and the media the Financial Conduct Authority (FCA) are, from 1 January 2022, enforcing new pricing rules.
The most significant of these is that when existing home and private motor insurance policies renew they cannot be charged more than a 'new' customer would be charged for an identical policy.
Why are these changes being made?
A common practice in the insurance industry was what was called 'price walking' - where a customer was offered a significant discount when they first joined an insurer - but then over a number of years that price steadily increased. In some notorious cases premiums reached eye watering levels.
Will this mean cheaper premiums though?
It will very much depend on what your habit has been in the past when it comes to buying insurance.
If you religiously hop on a comparison site - undertake a review and switch to the cheapest or one of the cheapest suppliers, you will almost certainly have been benefitting from the introductory discounts that are now banned.
When the review into price walking started it was estimated that 'new customers got around a 30% discount over renewing customers, a practice made worse by the automatic renewing of policies on expiry.
If however you have been with the same insurer for the past seven years and have seen your premium steadily rise over that period you may well be better off.
Ironically if you premium falls in 2022 it probably means that your insurer has been using a bit of your premium to entice other customers in - and it that what the FCA want to stop happening.
The FCA themselves have said - "We expect that our remedy package will probably lead to some consumers paying higher prices if they currently benefit from significant new business discounts as inducements to switch." (FCA Market Study, September 2020).
Can I still get discounts on my car, van or home insurance?
Yes - but only in limited circumstances. What will not be allowed is the upfront discount being offered to a customer by an insurer when they buy a policy through the same sales route. This also means that if you are buying from a insurer or broker directly you will not receive a discount if that is where you would renew your policy.
If however you buy a policy through a sales route where you do not renew through - say a comparison service such as Moneymaxim's home insurance comparison service - you can still be rewarded with a £20 Amazon voucher. This applies as it does not matter which policy you buy as it is an 'across the board' offer.
Obviously you will also get the discount even if you rebuy with your existing insurer rather than simply renewing with them - so you could get a moneysaving voucher year on year on year.
Should I still use a comparison service to find the best insurance for me?
Yes - for the following reasons.
Whilst insurers cannot now offer up front discounts they will still compete for your business - and comparison services still are the easiest place to compare both prices and features of products from multiple insurers quickly.
Comparison services may well offer discounts - such as the one above that will cut the cost of your insurance, or offer other benefits.
Also insurance companies often want to make sure that they have a balanced book - with their customer profiles broadly matching their target market. If they see a variance in their customer base they can, for instance, deliberately 'price up' to lose a few, say, older clients, and price down say younger ones. Unless you compare rates across the market you might never spot this.
Part of the problem seems to be due to auto renewing - how is this being addressed?
It is true that in their review the FCA did find that the practice of auto renewing did leave many customers just letting their policy 'roll over' as it was easier to let this happen than to check whether it was still the best policy for them.
However they found the alternative - making customers opt into a renewal - which could leave customers uninsured a worse option.
They did find though that that some insurers put barriers in the way of those who wanted to cancel their policies auto renewal so now insist that customers should be able to cancel their auto renewal through any route they can buy a policy - which should make this easier.
So what should I do when my insurance renews this year?
We would highly recommend -
Firstly checking your existing renewal to make sure it covers what you want to cover and that you are not paying for any add ins that are no longer relevant to you. Then you will have a base line price to compare.
Then carry out a comparison through either Moneymaxim car insurance comparison service or home insurance service
Check that cover levers are equivalent.
Then you can make an informed choice and look forward to being able to relax in the knowledge that you have a great policy at a great price.