Sally Wilson
Sally is a key member of the MoneyMaxim editorial team. She is a frequent hire-car user and often goes on holiday with her family. With an interest in getting great value for money, Sally shares her hints and tips for travelling and insurance.
19 April 2017
Summer car hire - Bigger cars are in high demand so book early!
We offer some hints and tips to help make choosing your holiday car hire easier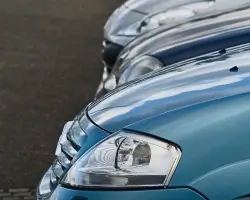 It can feel overwhelming when deciding on a hire car for your holiday as you want to be sure that everything and everyone will fit without picking a car that is far too big. On top of that, you may never have heard of some of the models!
Car categories can be confusing as they often overlap. It is not unusual to find a VW Golf described as Compact by one company but as Economy sized by another. 7 seater cars can also fall under Fullsize. Searching for a hire car with MoneyMaxim will not only allow you to browse through all the different categories easily to find the ideal car for you but you can also narrow your search based on fair fuel policies, a free additional driver or air conditioning.
Car Size Guide
Mini- Hyundai I10, Fiat Panda, Chevy Spark, Citroen C1
Economy - Ford Fiesta, VW Polo, Lancia Ypsilon, Renault Clio
Compact - Ford Focus, Vauxhall Astra, Citroen C4, VW Golf
Intermediate - Skoda Octavia, Vauxhall Mokka, Audi A3, Citroen Picasso
Standard - VW Passat, Vauxhall Zafira, Chrsyler 200, VW Touran
Fullsize - Mitsubishi L200, BMW 3 series, Volvo XC60, Nissan Altima
Premium - Volvo V60, Mercedes C class, Audi A6, Chrysler 300
7 seaters - Ford Galaxy, Peugeot 5008, Mercedes Vito
9-12 seaters - Ford Tourneo, Fiat Ducato, VW Caravelle
Luxury - BMW X3, Mercedes E class, Audi A4, Lincoln Towncar
SUV - Nissan Juke, Suzuki SX4, Toyota RAV4, Jeep Renegade
Convertible - Fiat 500 convertible, Opel Cascada, Ford Mustang Cabrio
When you select a car often there is a guide as to how many cases will fit inside but with luggage coming in all shapes and sizes you may still be unsure. It can help to visit a car manufacturer's website as they will give you the actual dimensions of the boot so you can compare with other cars. If you have a showroom near you, why not take a look at the car itself? - we do appreciate though that this is not always possible.
Other considerations which may help with your decision are...
How long will you spend in the car? If it is only a short trip from the airport, passengers may not mind travelling with a bag on their lap.
Where will you be driving the car? Are you going to be driving in terrain more suited to an SUV? In a town centre a smaller vehicle may be easier to park.
Do you need a larger vehicle? 7 seaters and larger vehicles can be in huge demand in peak periods so book early if you need one. If you will be travelling as a party of 7, consider that some vehicles, such as the Ford S-Max may be listed as 7 seaters but are actually 5+2. This means that with the back 2 seats in use, there is little, if any, luggage space and the rear 2 seats are only suitable for short journeys or children as there is not much leg space!
Are you aged under 30? Bear in mind that some cars are limited to drivers over a certain age. This can apply to vehicles such as those in the luxury, premium or convertible categories. Check any terms and conditions carefully before hiring. Some may allow it but charge an extra fee.
Most car hires, especially those in Europe, include Collision Damage Waiver (CDW), theft protection and third party (please check the terms and conditions to be sure) but there is usually an excess payable should you have an incident . Our car hire excess comparison service provides cover for this excess as well as cover for the wheels, tyres, glass, roof and undercarriage - all areas which are often not included in the CDW.
If you are hiring a car in the Americas then there are also policies through our service which include CDW or SLI (third party) should you need it.