Sally Wilson
Sally is a key member of the MoneyMaxim editorial team. She is a frequent hire-car user and often goes on holiday with her family. With an interest in getting great value for money, Sally shares her hints and tips for travelling and insurance.
28 August 2019
Am I insured if I take my hire car on a ferry?
We can help you find car hire insurance to cover an island-hopping holiday.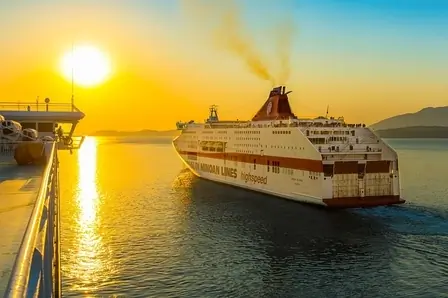 Holidays come in all shapes and sizes and island-hopping is a fantastic option particularly in countries such as Greece where there are many beautiful locations to visit off the mainland. If you want to explore an island with your hire car, you should ensure that you have car hire insurance in place to cover the vehicle whilst it is on the ferry and that you have permission from the car hire company to take your vehicle on board.
Even if you are allowed to take your hire car on to the ferry, you may find that the Collision Damage Waiver that is provided by your car hire company is invalid whilst you are on the ship. Should the ferry be involved in an incident that damages your vehicle then this would be covered by the ferry company. However, if the car is damaged whilst you park, or is scratched, then this would not be.
Policies are available through the MoneyMaxim comparison service which include Collision Damage Waiver giving you the car hire insurance cover you need whilst travelling between islands on a ferry. By running a quote for worldwide cover, you will find options from Worldwide Insure. They have European or worldwide options for CDW cover with their deluxe policies which will cover you for a ferry journey.
If you purchase one of these policies they will also provide you with additional cover for the rest of your hire. They act as reimbursement policies for the excess on your car hire insurance and you can also reclaim any money you have to pay out for damage to the windows, wheels, tyres, roof or underbody of the car.
There are many amazing locations where an island visit can add an extra dimension to your holiday. Are you hoping to visit Vancouver Island in Canada, tour both the main islands of New Zealand or explore the many islands of Scandinavia? Find car hire insurance for your island-hopping holiday.