Sally Wilson
Sally is a key member of the MoneyMaxim editorial team. She is a frequent hire-car user and often goes on holiday with her family. With an interest in getting great value for money, Sally shares her hints and tips for travelling and insurance.
7 February 2022
What car hire insurance do I need for driving in the US?
We discuss the recent changes in car hire insurance laws in California and Florida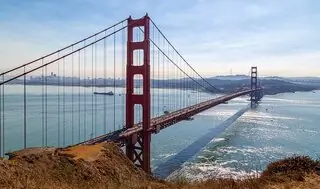 With the opening up of travel to the other side of the Atlantic we are receiving more and more queries from customers wanting help with car hire insurance for the US.
Understanding car hire insurance for a rental in the United States has often involved a couple more steps than for hires within Europe. Now changes to the regulations within a few states in the US this year mean hirers need to be even more aware of what insurance they should have when hiring a car in America.
What are the recent changes to car hire insurance in the US?
California and Florida are two of the most popular states with UK travellers for holidays and car rentals and these two along with Ohio have turned the tables on liability insurance. It is no longer the responsibility of the car rental companies in these states to supply a state minimum of liability insurance with their cars. The onus is now on the hirer to make sure they have the liability insurance they need.
The other change is that there used to be a lower cap on the amount that rental firms in California could charge for Collision Damage Waivers. This has now been raised from $17 a day to $25 a day. This can add up to a huge increase in what you would pay at the desk for these policies.
What is liability insurance and do I have to have it?
Liability insurance covers you for any damage or injury to a third party or their property. In the event of an accident it is what pays for damage to the other car. And here's the issue. Car rental firms are under no obligation to check you have any liability insurance – nor do they have to sell you any. BUT it is illegal to drive a car in the states of California, Florida and Ohio without it. If you are involved in an accident or you get pulled over by the police and it is discovered that you don't have any then you could face a weighty fine.
The state minimum of liability insurance mentioned above is the minimum amount you can have in that state to legally drive the car. Many car hire companies in other parts of the US will provide this level within their rental package. It is however often too low to cover the full cost of an accident.
What is CDW and do I need it?
Collision Damage Waiver is not actually an insurance. It is what waives you of the responsibility of paying for damage to the car. Without it, if you were to write the car off, you would have to pay the full value of the vehicle.
Are CDW and liability insurance always included in car hire in the UK?
If you hire a car for the US in the UK or from a UK website, then you will more than likely have them included but we cannot say for definite that it is always! The key point is to check what is included with your car hire and what isn't.
It is quite easy to search for car hire on the internet and unknowingly (or knowingly!) book a car from an American website. When you book through a US website it is common enough to hire a car without CDW or without a comfortable amount of liability insurance.
How can I make sure I have all the car hire insurance I need for my trip to the USA?
We see various terms used for insurance and understandably it can get very confusing. One that a customer came across recently was RLP. This stands for Renters' Liability Protection and is basically primary liability insurance cover up to the state minimum level. Our guide to car hire insurance in the Americas offers more information.
If you have booked your car hire and do not understand what is in your rental package then please get in touch with the car rental firm first to confirm exactly what is included.
If you have checked your insurance and need to top it up then MoneyMaxim can help. We can provide CDW and SLI (Supplementary Liability Insurance) policies which can top up a state minimum liability insurance to $1million - as well as car hire excess insurance.
We do have one company through our car hire excess comparison service who can also provide an SLI policy that will also act as the primary liability insurance if the state law deems the policy to provide such coverage – however in this case your cover would be limited to $250,000. To avoid this limit, consider buying the state minimum liability insurance from your hire company if this is possible, then you could look at SLI policies through MoneyMaxim to top this up to $1million.
If you are at all unsure whether a particular policy will cover your car rental needs we would always say that you should contact the insurer you are considering using and discuss your circumstances directly with them. As they are the people who will be paying any claim it's essential you get confirmation from them.
At MoneyMaxim we also offer a car hire comparison service which makes finding great value car hire along with car hire insurance in the US quick and easy. Our customer service team are on hand to help you through the process. Call us on 0118 321 8197.