Sally Wilson
Sally is a key member of the MoneyMaxim editorial team. She is a frequent hire-car user and often goes on holiday with her family. With an interest in getting great value for money, Sally shares her hints and tips for travelling and insurance.
2 December 2015
Could you soon be saving on your car insurance
Government plans to cut whiplash claims could benefit honest drivers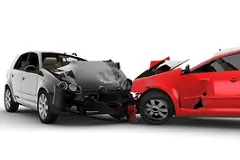 There is good news for car drivers in the government's autumn statement. Car insurance premiums could fall by up to £50 in the future after George Osborne announced that they would be taking away the right to cash compensation for minor whiplash injuries. It is predicted that this will save the industry up to £1bn. Osborne is expecting these savings to be passed on to the customers so it is worth looking at our car insurance comparison service to see if you could save money.
The government has had plans for some time to fight the rise in false claims, particularly for whiplash. In March 2013 the Transport Select Committee held an inquiry into whiplash claims on insurance costs. Whiplash claims cost the insurance industry about £2bn of which about £1bn are minor. Of course within that £2bn there are almost inevitably bogus claims.
The announcement from George Osborne will go some way towards stamping out these exaggerated or fraudulent claims. Ernst and Young had predicted that insurance premiums would rise by £30 every year as a result of dishonest customers of the insurance industry. Through these unscrupulous applications honest drivers have been paying the price in the form of increased premiums.
Hopefully these changes in the system will also tackle the growing compensation culture. The AA's research found that 11% of drivers "saw nothing wrong in claiming for an injury following a collision caused by someone else, even if no injury was suffered." The new rules could mean that anyone with an injury which they recover from within six months may not be able to make a claim.
The new plans will come into force from April 2017. The estimated £1bn savings for the insurance industry are not required to be passed on so you may find some companies drop their premiums while others do not. The CEO of Aviva, Mark Wilson, has promised to benefit his customers saying "Aviva will pass on 100% of the savings from this Government initiative to our customers". Aviva say that 80% of all their personal injury claims are for whiplash claims. In France that figure is just 3%.
So when you are looking to take out or renew your car insurance, use our car insurance comparison service to find the best deal for you.