Sally Wilson
Sally is a key member of the MoneyMaxim editorial team. She is a frequent hire-car user and often goes on holiday with her family. With an interest in getting great value for money, Sally shares her hints and tips for travelling and insurance.
13 June 2017
Costa Rica - It's the happy place to holiday
From coastline to rainforest - Uncover the riches of Costa Rica with a hire car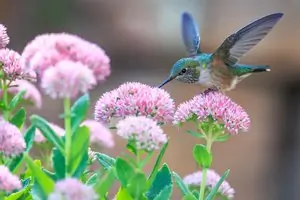 The Happy Planet Index measures a country's happiness based on the well being, life expectancy and environmental impact of its residents and Costa Rica comes out on top! It's not hard to understand then, why it is such a fabulous holiday destination.
Costa Rica is in Central America with the Pacific Ocean on one side and the Caribbean on the other. It is a country which sets the bar high when it comes to looking after our planet. They hope to be carbon neutral by 2021. According to the Post Office Holiday Money report 2017 it is a destination that will cost you less than San Francisco or Rio de Janeiro and with a wealth of natural beauty to explore, there is little to hold you back.
Getting around the island is easy as long as you have the right vehicle. Most of the main roads are well maintained especially in the cities but if you are delving a little deeper into Costa Rica then you may find a 4x4 would be a good idea. Even some hotels can be slightly off the beaten track so check with yours before choosing your hire car.
The rainy season in Costa Rica runs from May until mid November. At this time of year, some roads in the more remote areas which were a little tricky to negotiate can become impassable with more potholes opening up and river crossings - there are not many bridges! - may be impossible. About a quarter of the country is made up of protected forests or reserves. With uneven roads, driving conditions can be difficult. Make sure you have adequate insurance for your hire car in Costa Rica and be aware that you may not be insured for a river crossing at all.
For many people holidays mean beaches and Costa Rica has more than its fair share. With coastlines on two different oceans, you can find white or black sandy beaches, rocky shores and some where shell collectors will be in their element. There are those resorts which will be better suited for surfers while others may be designated as safer for swimmers. Whatever your holiday style when it comes to the sea, Costa Rica can oblige.
A 4x4 may help if you are a turtle fan. The Arribadas take place at Ostional Wildlife Reserve about four times every year. Thousands of Olive Ridley sea turtles come ashore on the wide black sand beach here to lay millions of eggs between them. The roads to Ostional are rocky and uneven, and there are river crossings to contend with but the sight of the turtles spread out across the beach is well worth it.
There is plenty of other wildlife to tempt you in this fascinating country. Birdwatchers will be in paradise. Costa Rica is known as the capital of the hummingbird world with 52 different species to be spotted. There are even elusive quetzals, the bird once sacred to the Mayan tribe. And if flora is more your thing, then see how many of the 500 types of orchid you can find!
The Parque Nacional Corovado occupies about half of the Osa Peninsula on the South West coast. Another excursion for a sturdy vehicle, there are many hiking trails through the rainforest canopy, home to jaguars and tapirs. This area of Costa Rica also gives visitors the chance to experience the history of Costa Rica with sights of archaeological interest alongside old gold mining villages.
This forward-thinking Central American country is also developing its links with the creative scene. Another reason its people have to be happy! The Festival de las Artes takes place every year and in 2017 it will be held between June 27th and July 10th. There will be a focus on scenic and urban arts including street theatre, puppets, magic and dance.
Art City Tours in San José happen throughout the year. They are night tours which take in galleries, museums, architecture and history - all of which are normally hidden behind traffic during the day. There are five routes to choose from sponsored by various local companies. There are bus, bike or on foot options so a great break if you have been driving over bumpy roads all day and, even better, they are free!