Sally Wilson
Sally is a key member of the MoneyMaxim editorial team. She is a frequent hire-car user and often goes on holiday with her family. With an interest in getting great value for money, Sally shares her hints and tips for travelling and insurance.
19 September 2018
Holiday Car Hire in the USA - What are your Insurance Options?
Are you confused with what car hire insurance you need when you hire a car in the United States?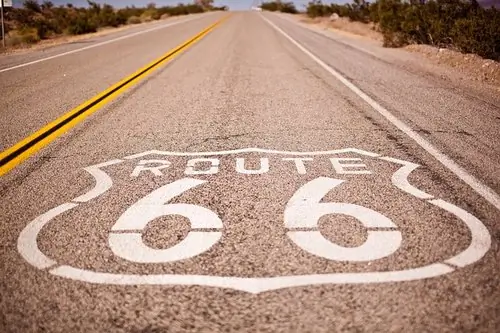 With all car hires you need to have the main and legal insurances in place before you drive the car away.
These are:
Collision Damage Waiver (CDW) - covering damage to the bodywork of the car

Theft Protection - covering the vehicle in case of theft

Third Party - covering damage to other people, cars or property
If you hire a car through a UK or European company or website you will often find that these three are included but please note the following points:
There are exceptions so always check what is included with your car hire.

CDW and Theft may be described together as Loss Damage Waiver (LDW).

Both the CDW and Theft parts may have an excess

Third party is commonly known as Liability Insurance and, even if it is included, it may only be to the state minimum which can be very low.
If any of the above cover is not included within your car hire then there are policies available through the MoneyMaxim comparison service that can provide the additional cover that you need.
We have excess reimbursement policies via our service that include CDW (along with Theft) and SLI.
SLI is Supplementary Liability Insurance. This tops up state minimum third party cover to $1million. However - if your car hire comes with no third party/liability insurance at all - an SLI policy will only cover you for third party damage to $250,000.
The reimbursement policies through MoneyMaxim will also reimburse any excess on your car hire insurance. Not all car hires will have an excess but these policies also cover the areas of glass, wheels, tyres, roof and underbody which are often excluded from any CDW.
Excess reimbursement policies can also provide cover for misfuelling, lost keys and towing.
Other countries such as Canada and those in the Caribbean, central and south Americas may also provide car hire without all the main insurances
If you have hired your car and are unsure what insurances are included, give your car hire company a call to find out. Remember you will want to know if the three main insurances listed at the top are there.
Our customer support staff at MoneyMaxim are on hand to assist with any queries regarding your car hire insurance. Our telephone number is 0118 321 8197 or use our Chat-online service available via our website.