Sally Wilson
Sally is a key member of the MoneyMaxim editorial team. She is a frequent hire-car user and often goes on holiday with her family. With an interest in getting great value for money, Sally shares her hints and tips for travelling and insurance.
3 May 2016
It's Californian dreaming when it comes to your US car hire road trip
Follow the ocean road - San Francisco to Los Angeles with your car hire
California is known as the Golden State and it is easy to imagine why. With miles of beautiful coastline, California's roads offer an experience with your hire car like no other. Our suggested route takes you from hip San Francisco in the north of the state down to Los Angeles, the city of angels, further south. Pick up a hire car from San Francisco airport for a 2 week rental for about £279 and you could be starting your road trip on the Pacific highway!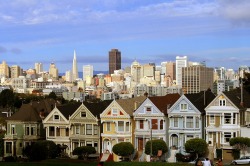 San Francisco
Begin your adventure by throwing yourself into the fabulous city of San Francisco. There are always the iconic places such as Alcatraz and the Golden Gate Bridge but further off the tourist trail you can find other gems such as the Painted Ladies – a street of brightly coloured Victorian houses. With the city skyline behind them they make for one of the best photo opportunities. Stretch your legs on the coastal trail walk. If you walk round Land's End you may even catch a glimpse of a shipwreck. You will have seen Lombard Street many times on the screen but see this zigzagging street up close. Take a ride on the popular cable cars or view the city up high from the open air platform of the Coit Tower. Combine sealions and markets at Fisherman's Wharf or sushi and jazz in Japantown. This city is a fascinating hybrid of cultures that will have you hooked.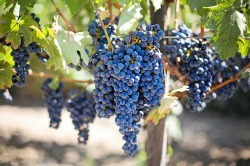 Napa Valley
Leave San Francisco via the stunning Golden Gate Bridge – well it has to be done – and head on a small northern detour to the Napa Valley and wine country. The Silverado Trail which runs nearly parallel with Highway 29 is a splendid scenic route which threads its way through the valley where you can then unwind after a day's driving in one of the many relaxing spa hotels. And while you are out of the driving seat, visit one of the world acclaimed wineries which border the route. Sample a local Cabernet Sauvignon or a Chardonnay at a Michelin starred restaurant before turning in for the night. The Napa valley is the perfect spot for a hot air balloon ride or, if you prefer to keep your feet on the ground, there are numerous walking trails which crisscross the region. Children will love Safari West, an African safari experience in the heart of California.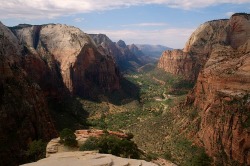 Yosemite
Head south east in your hire car for Yosemite National Park. Located within the Sierra Nevada mountains, the park is well known for its Giant Sequoias, one of California's state trees. Settlers originally came here for the Gold Rush in 1850 but it was made a national park in 1890. The scenery is spectacular with the trees being dwarfed by the granite cliffs which rise up majestically. Waiting to be discovered are all kinds of wildlife including bears! Guided walks will show you the treasures this wonderful park holds. Yosemite is a haven for outdoor enthusiasts – try your hand at hiking, rafting, biking or climbing.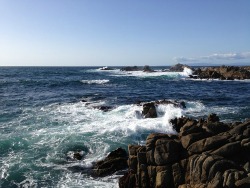 Monterey
A drive back towards the coast will take you to Monterey and the Pacific Coast Highway – one of the most scenic drives in the world. Your starting point at Monterey has itself been described as 'the greatest meeting of land, sea and sky.' Stay over in Monterey and enjoy a spot of fine dining while soaking up these famous views. Point Pinos lighthouse, which is open for tours all year round, is the oldest operating lighthouse on the west coast, leading seafarers to safety since 1855. Cannery Row made famous by Steinbeck is a hotspot for shopping and nightlife.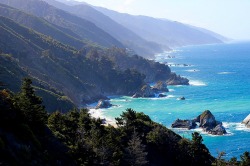 The BIg Sur
The drive from Carmel southwards takes you along a stretch of California's coastline known as the Big Sur. Fixed between the Santa Lucia mountains on one side and the Pacific Ocean on the other, the road twists and turns its way along the coast for about 90 miles. The road contains many sharp bends and steep climbs so be prepared to take it slowly. That won't be difficult as you will want to marvel at the incredible seascape. If you do want to stop – perhaps to take photos – make sure you pull over in a sensible place that does not hinder other road users. Look out for California condors and sea otters which make their home in this region.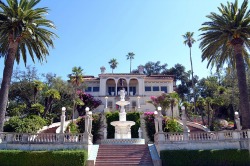 Hearst Castle
South of the Big Sur you can have your pick of any number of stunning seaside towns. Cambria is home to Hearst Castle, the creation of media tycoon William Randolph Hearst. It is not a castle as you may know it – it has to be seen to be believed! Morro Bay is a waterfront city which can offer cruises out into the bay to watch the otters and sealions, or while away a few blissful hours stretched out on the beach. If your drive takes you further there is the halfway point between San Francisco and Los Angeles , Pismo beach – surfing, fishing and horseback riding will all give you a break from being behind the wheel.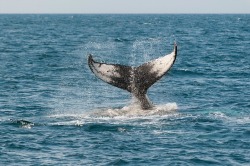 Santa Barbara
Santa Barbara is a picturesque city just to the north of your final destination. Many of the buildings are in a Mediterranean style – you could be forgiven for thinking you were in Europe - a reflection of the ancient ties this city has with Spain. This city works like a charm with its beautiful stretches of beach looking out over the sparkling ocean. This is a great place to unwind with a stroll through the designer shops before you head off for the hustle and bustle of Los Angeles. If you fancy it, you could take a sea-bound detour to the Channel Islands national park. This is a group of 5 islands which have become known as the 'Galapagos of North America'. With no hotels, shops or restaurants they are a haven for nature lovers. Camp overnight on the islands or go for a whale watching tour.
Los Angeles
Los Angeles has so much to offer so, if you can, leave plenty of time for indulging in this vibrant town. While it is well-known for its movie stars and shopping, it is also teeming with cultural attractions. The Getty Center is full to the rafters with glorious works of art, alongside furniture and photography of the highest quality. The building itself is stunning. There are museums galore from the Natural History museum to the Science Center to the Petersen Automotive museum - something to cater for everyone's taste.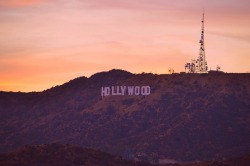 If you prefer the outdoors, Griffith Park has an observatory, an outdoor theatre, golf, tennis, a zoo and playgrounds. You could visit the Dodgers stadium or tour the Hollywood Bowl. For the kids – and some adults too – there is both Disneyland and Universal Studios for the thrills. Los Angeles is divided into different neighbourhoods all with their own character. Unless you have a couple of weeks to spare, it is probably a good idea to decide which parts you want to visit in advance.
By the time you drop your rental car back at Los Angeles airport and board your plane you will have a clear idea why California is called the Golden State. Most rental companies do not charge a one way fee for hiring a car between San Francisco and California as it is a popular route. If you want an even longer route, it is possible to include a few days stopover in Las Vegas too. Buying an independent excess insurance before you go can save you money. If you are unsure about what cover you need for the USA we can help.
Photos courtesy of Pixabay