Sally Wilson
Sally is a key member of the MoneyMaxim editorial team. She is a frequent hire-car user and often goes on holiday with her family. With an interest in getting great value for money, Sally shares her hints and tips for travelling and insurance.
20 September 2015
Check out our Travel Tips and enjoy a holiday to France this autumn
Travelling by car and ferry? Don't forget breakdown insurance!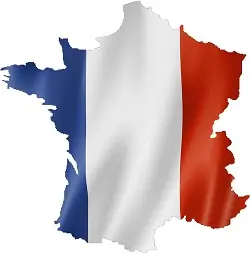 There have been many reports in the newspapers recently about queues of holidaymakers having to wait at Calais to board their ferries back to the UK. This may have made some people think twice about travelling to France. But there are many reasons why our closest neighbour on the continent is still a great place to visit.
From Disneyland Paris to the beautiful beaches of the south coast, from the restful countryside and picturesque villages of the Dordogne to the delights of strolling through Paris. The accessibility of France is one of its greatest appeals. Day trips, weekend jaunts and family holidays by ferry or through the tunnel are all there for the taking.
It doesn't matter how short or long you have planned to stay, breakdown cover for your vehicle will help keep you on the road. Many of us have breakdown cover for the UK but often this does not cover you if you take your car abroad. Many of our policies offer really competitive rates compared to those on offer from leading brands.
Although the Dover to Calais crossing is the shortest and therefore the most popular, the Dover to Dunkirk route is only 30 minutes longer. If you live in the west of England you can choose to avoid a longer car journey to Kent in favour of a crossing from Poole to Cherbourg, or Plymouth to Roscoff. There are many crossing options to choose from. If you are heading off to Disneyland, it is worth considering that the journey time from Calais or Dieppe to the park are both broadly the same.
If you wish to travel from Dover to Calais P&O Ferries are currently running offers for crossings booked by the 31st October. There may still be occasional disruptions at the ports so be prepared. The advice is to keep your windows and doors locked and if you do encounter a problem, call the European emergency number (112) on your mobile.
Here are some other tips for driving in France:
You can plan your route. Work out how to avoid toll roads and traffic congestion to make your journey smoother.

Find out fuel prices to compare and get a better rate. Note that motorway service stations tend to be more expensive.

France has recently introduced some new driving regulations including regarding wearing headsets. It is important you are aware of the rules of the road when you are driving abroad.
Bon voyage!