Andrew Carter
Andrew is the team's techno-guru, and writes our breaking personal finance technology stories, keeping site readers up to date of forthcoming launches and product features.
12 December 2014
How to protect yourself if your Mobile Phone is stolen - avoid bill shock
Protect yourself against unauthorised use charges if your Mobile Phone is stolen - avoid bill shock by taking action now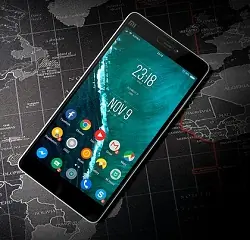 Find ways to save the worry of bill shock if your device is stolen.
Citizens Advice has warned of the "shock bills" customers face if their mobile phone is stolen
Customers have been sent bills of up to £23,000, as thieves use their phones or sim cards to rack up huge call charges to premium rate numbers they also own.
The mobile phone companies are also accused of dragging their feet over a plan to cap overspends to £50 by the Spring of 2014. Currently the industry is still to formalise the arrangements according to the government.
Up to 160,000 people a year can be affected by the issue say Citizens Advice.
In one case highlighted by the organisation a North Wales teacher received a £15,000 bill, even though they reported the theft to their mobile phone operator as soon as they were aware it was missing. Although users are not liable for the cost of phone calls once they have reported a loss to their provider they are up to that point.
Gillian Guy, the chief executive of Citizens Advice said "The injustice of shock bills for phone crime victims must end" as she demanded that the £50 cap be brought in as soon as possible.
Until such time though what can be done?
Mark Bower, Managing Director of comparison site www.moneymaxim.co.uk suggests the following:
Protect your phone with a passcode so it can't be used without it.
Use a passcode on your Sim card. This stops a sim card from a locked phone being used in another device. Just search "how to lock a [operator name] mobile phone sim card" online.
Consider asking your mobile operator to block premium rate calls from your sim card permanently.
Carry your mobile operators numbers (UK and international) with you in your purse or wallet - not on your phone!
If your mobile is lost or stolen report it immediately to your network and the Police.
Furthermore, Bower says, "If you insure your phone or are considering doing so compare the levels of unauthorised use cover provided. Some companies such a Protect your Bubble will pay for calls and data used up to the cost of £10,000 between the time your phone is stolen or lost and you blacklist it with your network - as long as this is within 72 hours."
A great reference point is the moneymaxim mobile phone insurance comparison service which details the levels of unauthorised use insurance provided by each company.