Sally Wilson
Sally is a key member of the MoneyMaxim editorial team. She is a frequent hire-car user and often goes on holiday with her family. With an interest in getting great value for money, Sally shares her hints and tips for travelling and insurance.
7 November 2018
Car Hire Opportunities on display at WTM London
MoneyMaxim - Taking more steps towards worry-free car hire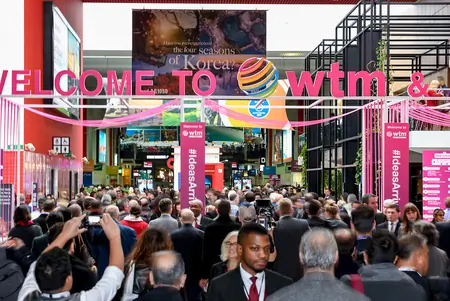 Our team had a fantastic couple of days at the World Travel Market in London. They were able to meet many new contacts in the world of travel and especially car hire and find out all the latest news and fresh ideas.
At MoneyMaxim we are always looking for the best way to help our customers. Meeting current and new suppliers face to face is a great way of ensuring that we know exactly what service our customers can expect. When we meet with companies we already have a relationship with we are able to feed back directly to them about the experiences our mutual customers have had. Whether it be negative or positive, it allows us to work towards an even better outcome for all. A really encouraging theme this year was how car hire firms around the globe are investing heavily in making the pick up process smoother - whether that's through online check in, more staff at the airport desks or easier methods to get hirers from their desk to the car.
It is wonderful to create new connections and WTM London provided so many opportunities for MoneyMaxim and our sister site Clarify Car Hire to discover companies who are excited about the concept we provide - that of making the whole process of car hire clearer and worry-free. Clarify Car Hire already has a unique filter system which enables the user to narrow down their search to what they require but we are always looking at more ways in which we can offer car hire tailored to specific needs.
There are some great openings for new locations on Clarify Car Hire as the trends in travel move to exploring different parts of the world. The Middle East and Africa have a growing tourism industry and we want to be part of that new adventure! We will be adding more destinations in those areas very soon.
Meeting the car hire companies in person means we can not only ensure our customers are booking through reputable companies but we can also look at creating the smoothest transition for them when they pick up their car. Whether it is car hire with no excess, debit card car hire or cross border car hire, our aim is to take the stress out of finding the car hire that is right for you. WTM gave us the chance to meet more companies offering these services we want for our customers so we hope to have them on board very soon.