Sally Wilson
Sally is a key member of the MoneyMaxim editorial team. She is a frequent hire-car user and often goes on holiday with her family. With an interest in getting great value for money, Sally shares her hints and tips for travelling and insurance.
2 October 2018
Renewing a British passport online has become even easier online
You can now avoid the photo booth and upload your own digital photo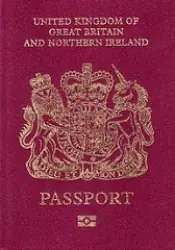 There has been an online passport application and renewal service for some time on the Government's passport website . But now that you can upload your own digital photo, renewing online has become even easier.
The new service is available to those who fit the following criteria
UK resident
Aged 26 or over
Not a dual national
You are in possession of your old passport and
Your old passport is not damaged
The name on your last passport has not changed
Your old passport expired after 2012
You are still recognisable from your old passport photo
A new passport costs £75.50 and takes up to 3 weeks through this service. If you require a passport any quicker then there are still the options of the one week or one day services.
More good news is that the photo can be taken on any device and be taken by anyone except yourself - selfies are not allowed. Being able to take your own photo saves you not only time and effort but also the cost of having your photo taken professionally or in a photo booth. The photo needs to be taken at a distance of approximately 1.5m (5ft) and include enough space around the head and shoulders. There is no need to crop it as that will be done for you.
For the photo to be acceptable please bear in mind these requirements
The background needs to be a plain light colour
Avoid shadows - don't stand too close to a light source
Remove any headwear that is not worn for religious or medical reasons
Remove anything that obstructs the view of the face or eyes such as glasses
Use a plain expression - mouth closed and no smiling!
The photo must be clear, in focus and unedited by computer software
Photos affected by red eye will not be accepted
If you are planning your next holiday, do check your passport in good time to ensure it will still be valid when you go. Some countries will require your passport to have at least 6 months before they are due to expire at the time of travel.
You could be saving money on your car hire excess insurance! If you are off on holiday soon and renting a car, run a quote through the MoneyMaxim comparison service and find policies that will also cover you for the wheels, tyres, roof, underbody, glass and mirrors of your hire car.
Update - One of our team used the online service and described it as 'quick and efficient' and 'saves all the hassle of getting photos taken and queuing up at the post office'. His new passport was with him within 6 days and he was able to follow its progress using their tracking system.