Sally Wilson
Sally is a key member of the MoneyMaxim editorial team. She is a frequent hire-car user and often goes on holiday with her family. With an interest in getting great value for money, Sally shares her hints and tips for travelling and insurance.
29 June 2016
Strike action set to affect many European flights this summer
Discover travel insurance that can offer cover for unknown strike action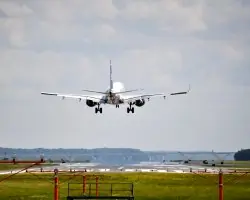 The beginning of summer has already seen a few strike days. An air traffic control strike by French workers finished at 5 o'clock this morning. It caused the cancellation of hundreds of flights including ones with Ryanair, Aerlingus and British Airways. It doesn't just affect flights landing in France but also those which fly through French airspace.
But it is not just in France. Italian and Portuguese air traffic control staff have also called strikes days. Greek workers have suspended their previously planned strikes this month so their flights should be operating as normal. There have already been strikes in Belgium and there are warnings of possible strikes on the French railways too.
Delays or cancellations of flights can be really frustrating and cause onward problems with your holiday. If it a short break, it can mean completely missing out on your holiday. We are aware of two companies that offer additional cover for strike action that was undeclared. You cannot use travel insurance to cover your holiday against strikes that have already been planned.
You may already be affected by some of the strike dates that have been announced. If you are affected, under current EU legislation, airlines must offer a full refund or find you an alternative route as soon as possible. Or they can rebook your flight for another date free of charge. They are not obliged to give you cash compensation.
If the cancelled flight is with an EU airline or from an EU airport then the airline must pay for the cost of a hotel and food if you are left stranded until such time as your flight is provided. If this happens, you will need to purchase your own food and accommodation, keep the receipts and make a claim on your return.
If you are on a package holiday, your first contact should be with your tour operator. If your return flight is affected, they are obliged to get you home. When you book your accommodation separately, your hotel or other lodging do not have to provide you with a refund should your flight be cancelled as their contract with you is independent from that you have with the airline.
Travel insurance can provide cover for many situations including for those with pre-existing medical conditions. If you need any further assistance you can call the MoneyMaxim team on 0800 520 0699 or we are available through our online chat service.