Sally Wilson
Sally is a key member of the MoneyMaxim editorial team. She is a frequent hire-car user and often goes on holiday with her family. With an interest in getting great value for money, Sally shares her hints and tips for travelling and insurance.
27 September 2016
Wanting to cover the contents of your rented room or shared house?
Student insurance can be the solution to cheap possessions and gadget insurance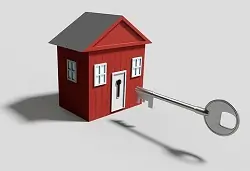 Moving into a shared property is not just an option for students. Renting a room in a private house can be a more economical choice for those who are just starting out their careers especially as house buying is beyond the financial reach of many. Student insurance can still be used in these circumstances even if your academic days are long behind you.
Both Endsleigh and Cover4students are able to provide policies for non-students with varying levels of cover to suit your needs. So whether you need a very basic policy as you are leaving most of your belongings at your parent's home or you are taking all your worldly goods with you and therefore need a more comprehensive insurance, you can tailor a policy to your requirements.
Take note that accidental damage is not standard but you can select it as an additional option. Endsleigh say that 77% of their claims for gadgets and possessions is for accidental damage. Something to bear in mind! Also with both companies, you can add your gadgets, such as laptops, tablets and mobile phones to the policy. Endsleigh offer discounts if you add multiple gadgets.
One of the advantages to the Cover4students policy is the inclusion of cover for 'Walk in theft' as standard. This means that should something be stolen from your bedroom when it is unlocked (apart from mobile phones, credit cards or cash) then you will still be covered. Within a shared house there will obviously be people visiting the property who are unfamiliar to you and this may be a consideration when it comes to arranging your insurance.
A room in a shared house is a great option if you are moving to a new city as often you can afford to live closer to the city centre. You may choose in these circumstances to get around by bike rather than try and find a parking space for a car. Bicycles can be added to your policy along with musical instruments, televisions and games consoles.
If you have just graduated and are staying in the same property, student insurance can still offer you reasonably priced cover for your personal possessions. However, as you are no longer registered as a student you may become liable for council tax and also if you plan to have your own television set in your room then you may also need a television licence.