Sally Wilson
Sally is a key member of the MoneyMaxim editorial team. She is a frequent hire-car user and often goes on holiday with her family. With an interest in getting great value for money, Sally shares her hints and tips for travelling and insurance.
28 June 2017
Get to know what student insurance covers when planning for University
What to look out for when choosing your student insurance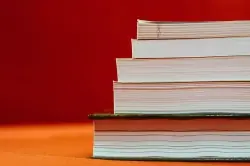 Every student is different - from the course you are studying, where you choose to live or what you need to take with you when you head off to university - and that means when you take out your student insurance it needs to fit your different requirements. You will no doubt want to take your mobile phone with you but what about a tablet? Or a computer? Some courses require you to have specialist equipment and these can be expensive to replace if they are stolen. Have you thought about transport - taking a bike or even a car? You probably won't know until results day where you will be studying or whether you have got a place in halls but getting ahead of the game and knowing what you can be covered for, can help save you money or budget for the future - particularly as money may be tight - and ensure that insurance isn't forgotten in all the excitement!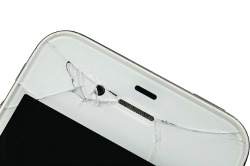 Accidental damage cover
Many halls of residence already have block policies which provide a basic level of cover. The university will be able to tell you who this is with and then you can use the insurer's website to find out what is actually included. Most basic levels of student insurance will only cover items which are in the room and exclude high value items as well as some electronic items. Your belongings are often insured against theft, fire, vandalism, storm, flood or burst pipes but, if you want the option of accidental damage cover in either halls or private rented accommodation, this will, in most cases, come at an additional cost.
Protection against walk-in theft
This type of theft is of particular concern for students as often individual rooms are not locked. Compare different policies as they are not all the same. Some include cover for 'walk-in thefts' or 'thefts following non-forced entry'. That means that you will be covered if someone should simply walk into your room and steal something even if your door was unlocked. In the most cases cash, credit cards and mobile phones are excluded from walk-in thefts - they are easy to take and popular targets - so make sure they are kept out of sight. Walk-in theft cover is worth considering if you are living in a house or halls where there are no locks fitted on the bedroom doors. If your chosen insurer requires locks to be installed on individual rooms, be certain they are fitted to the required standard of the insurer.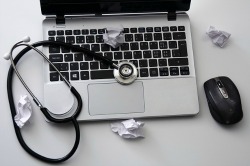 Specialist equipment
If you are doing a sports, music or science degree you may be asked to take specialist equipment with you. These items can often be expensive - a new trombone could cost you over £2000 - so damaging it or losing it can be very a painful experience without the right insurance. You will most likely need to let your insurer know if an item is particularly valuable. The same condition normally applies to gadgets such as tablets and laptops. Some policies will include certain items as standard whilst others may require those items to be listed in the policy separately. If you are taking a bike, it will almost certainly need to be added to your policy. A bike will probably need to be stored under rules laid out in the terms of the insurance policy. Before you take yours up, make sure whether your halls or accommodation can provide that storage facility.
Cover for items away from your room
Many of the specialist items referred to above will need to be taken out of your room at some point. Perhaps to take to matches or to be used in performances? Therefore you need to be sure your insurance cover will extend to when they are away from your room. The same applies to electronic gadgets. If you do not have cover away from your room then, if your laptop goes missing while you are in the library for example, you could have to fork out for a new one.
In time of need...
Sometimes your personal circumstances can mean that you may have to sadly give up or defer your course. Financial, family or health problems can take their toll and on these occasions they may mean you cannot continue with your studies. When you are faced with a difficult spell it is exactly the time you need to know that your insurance can help. Some insurance providers provide cover for fees and rent if you should be unable to attend your classes. Some even have cover available for missed exams.
Whatever your circumstances, it is important with insurance to make sure the cover you have is appropriate for all your needs, and student insurance is no different. Here at MoneyMaxim we want to help find the right student insurance for you. After all the exams are over, we hope you have a restful summer and we wish you every success for August 17th!
Photos courtesy of Pixabay.