Sally Wilson
Sally is a key member of the MoneyMaxim editorial team. She is a frequent hire-car user and often goes on holiday with her family. With an interest in getting great value for money, Sally shares her hints and tips for travelling and insurance.
19 July 2016
You can tailor your student insurance policy to cover your new life at university
What to look out for when buying your student insurance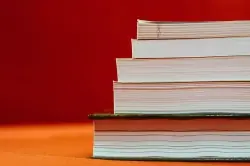 Every student is unique, whether it be the course they are studying, where they are living or what hobbies they have - therefore your student insurance needs to be tailored to suit your particular requirements. Have you thought about what gadgets you will want to take with you? Does your course require you to have any specialist equipment? Will you be taking a bike with you? Are you in private rented accommodation or in halls? Even though you will not know until results day where you will be studying or which halls you are in, it is a good idea to do your research early as, in the excitement of packing up, insurance can be overlooked!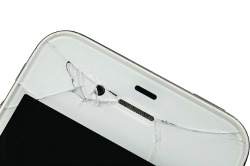 Accidental damage
Many halls of residence already have a basic level of cover in place and you can speak to the university itself to see if this is the case and check through the insurance website to find out what is included. Most basic levels of student insurance only cover items which are in the room and do not cover items of particular value or some electronic items. Items are often insured against theft, fire, vandalism, storm, flood or burst pipes but, if you want to be covered for accidental damage in either halls or private rented accommodation, in most cases you will need to select it as an optional extra.
Walk-in theft
When comparing policies, check what is included in their theft cover. Some include cover for 'walk-in thefts' or 'thefts following non-forced entry' which means that you will be covered if someone should walk into your room and take something even if your door was unlocked. In the majority of cases cash, credit cards and mobile phones are excluded from walk-in thefts so make sure they are kept hidden from view. Walk-in theft cover can be an important feature if you are living in a house or halls where there are no locks on the doors. If locks are required on individual rooms, be sure they are fitted to the required standard of the insurer.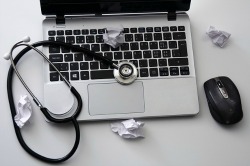 Specialist equipment
Sports, music or science degrees may involve using specialist equipment. You will most likely need to inform an insurer if an item is particularly valuable. The same applies to gadgets such as tablets and laptops. Some policies will include items as standard whilst others may require items to be listed in the policy separately. Bikes are often need to be added as an option if you are taking one with you. Find out where a bike needs to be stored under the terms of the insurance policy and whether your halls or accommodation provides that storage facility.
Cover away from your room
Many of the items listed above will be required in classes, to take to matches or to be used in performances. Therefore it is a good idea to take out an option which will cover them away from your room. The same goes for electronic gadgets. If you do not have cover away from your room then your laptop may not be insured if it is stolen whilst you are in the library for example.
When it goes wrong
Sometimes circumstances mean that you may have to give up or postpone your course. Financial, family or health problems can take priority occasionally and when you are going through a difficult period it can be reassuring to know that your insurance can help. Some insurance providers offer cover for fees and rent if you should be unable to attend. There is even cover available for missed exams.
With insurance, it is important to make sure the cover you have is appropriate for all your needs and student insurance is no different. Here at MoneyMaxim we want to help you find the right student insurance so that you can get on with this new, exciting time of your life relaxed in the knowledge that, should the unfortunate happen, you have the most suitable product in place.
Photos courtesy of Pixabay.