Sally Wilson
Sally is a key member of the MoneyMaxim editorial team. She is a frequent hire-car user and often goes on holiday with her family. With an interest in getting great value for money, Sally shares her hints and tips for travelling and insurance.
3 June 2015
Off to university this autumn? Has your child got student insurance?
How to make sure they have adequate student insurance for all their belongings.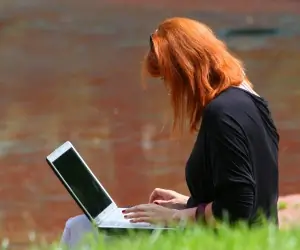 Over the coming few days 6th form students around the country will be completing the last of their A levels, and for many parents, thoughts will inevitably start turning to the next stage in their education – university. Given that, come results day, there will (hopefully) be 101 things to organise, from accommodation to essential kitchenware it makes sense to sort out, at least in your mind, a few things now to take the pressure off later.
One of these is Student Insurance. All the student insurers have now updated their products ready for the 2015 intake so it's an ideal time to do your research. You will want to make sure they are fully insured – unfortunately the risks of theft and loss are much higher in student accommodation than in the family home. If looking for the statistics behind this statement the Complete University Guide monitor crime statistics across all UK universities. The last thing you would want to do is overlook insurance.
This means that once your child knows where they will be living you can quickly check what insurance for their belongings is included. If accommodation is in halls of residence you will find the university will provide details. At some universities no insurance is provided, but cover can be added as an option. If your child is going to be living in separate accommodation they will almost certainly need to take out adequate insurance themselves.
An ideal place to start doing your research is the MoneyMaxim Compare Student Insurance service – this summarises the latest being offered by the UK leading student insurers. For some your own home insurance may cover students away from home, but do check if this is the best option. There are more thefts at student accommodation than in the average home and claims on your home insurance policy may affect your no claims bonus.
One point worth remembering is that unlike 20 years ago students now own a lot of high value possessions. They may choose to take many of them with them when they move away to university. These can include mobile phones, computers and gaming devices. Some student insurance covers items which are taken out of the room, some don't, so do consider what cover is required. Your child may be taking a musical instrument with them or they may choose to take their bike. If these are likely to be stored elsewhere investigate whether they can be insured under your policy. Check out the individual value of the more expensive items, as limits in this respect might impact your choice of insurer.
Lastly if your student child is likely to take their car with them to university check whether their insurer wants to change the premium. If a hike is suggested do compare car insurance prices in the market, as you might find cancelling the current policy and starting afresh with another company makes sense.