Sally Wilson
Sally is a key member of the MoneyMaxim editorial team. She is a frequent hire-car user and often goes on holiday with her family. With an interest in getting great value for money, Sally shares her hints and tips for travelling and insurance.
30 September 2015
Beat the IPT increase by booking early if you are planning to travel this summer
Car hire insurance premiums may rise in November due to the increase in Insurance Premium Tax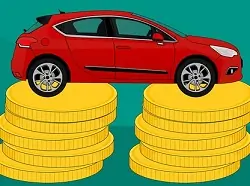 In July's summer budget it was announced that the standard Insurance Premium Tax rate will rise in November from 6% to 9.5%.
This rise will affect taxes on motor vehicles, buildings and contents, pet and health insurance amongst others. It is thought that the rate increase will add at least £35 a year to the average 2-car household's annual bills. Between £10 and £12 to a bulidings and contents policy and £12-£13 for each car. The increase in bills would rise the more insurance policies a household has.
As it will impact car insurance, our customers planning to hire a car for a holiday after November may find it worthwhile booking early. The cost of hiring a car may rise as the price of the insurance provided with your car hire will be affected.
Another tip to beat the IPT increase would be to take out car hire excess insurance before November. As this needs to be taken out before the start of your car hire period, even if you do not know the exact times of flights or your car rental, it can still be done in advance. If you are planning a couple of trips in the coming year or a longer stay of over two weeks, an annual policy may be more economical. Annual policies through our website start from about £36. Daily prices are currently £1.90.
With annual insurances such as your home insurance and standard car insurance it may not be possible to avoid the increase as your policy does not come up for renewal until after November. However, being aware will enable you to budget for your new payments. Travel insurance is not affected by the change as it is already taxed at the higher IPT rate of 20%.
Steve White, CEO of the British Insurance Brokers' Association, was disappointed by the change, saying it was "effectively taxing protection". The AA are concerned that the rise in car insurance premiums may possibly lead to more uninsured drivers on the roads.
The government argues that household insurance prices have been falling generally. Perhaps they believe that the increase therefore will not have a great impact on customers. The government has also pointed out that the standard rate in the UK is still lower than many EU countries. Germany, for example, has an IPT rate set at 19%.