Sally Wilson
Sally is a key member of the MoneyMaxim editorial team. She is a frequent hire-car user and often goes on holiday with her family. With an interest in getting great value for money, Sally shares her hints and tips for travelling and insurance.
10 February 2016
You can find travel insurance to cover your heart condition
A pre-existing medical condition is no barrier to travel insurance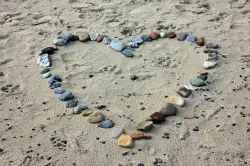 February is National Heart Month and the British Heart Foundation are promoting awareness of how we can all lead healthier lifestyles. Just small changes can make a real difference.
Heart disease is the largest cause of death worldwide and in the UK. It is thought that there are currently 2.3 million people living with this terrible disease here in the UK. Heart disease and other cardiac conditions affect not just that one person but also their loved ones too as many require full time care. It is important in these times to be able to continue to enjoy your life to the full. Take time to relax with a holiday that is covered with Heart Travel Insurance.
Travel insurance is always a good idea as there is always the chance that something goes wrong either before you go or while you are on holiday. However when you are at a greater risk of cancellation or already are struggling with a heart or any other condition, it becomes even more vital. Many standard travel insurance policies will not cover you if you have a pre-existing medical condition.
It is important to be honest about any pre-existing medical conditions you may have as, if you do not declare them, it can invalidate your insurance. Through our travel insurance service you can find specialist insurers who cover a variety of medical conditions.These specialist providers are experienced in this area and will be very happy to take your call.
Coronary heart disease affects both sexes although more men than women. It can be caused by high blood pressure, high cholesterol and diabetes but lifestyle factors can also play a part. According to the British Heart Foundation there are several changes we can all make to help keep our hearts healthy.
Stop smoking
Cut down on alcohol intake
Reduce stress levels
Eat more healthily
Exercise regularly
And if you are feeling really brave there is always Dechox. Give up chocolate for March and help the British Heart Foundation raise money for a great cause! And it's not just bars of chocolate - all cocoa products are forbidden - so that includes cupcakes, hot chocolate and chocolate ice cream. So yes you will have to be very brave. The money raised goes towards life saving heart research. Last year Dechox raised nearly £800,000. Hopefully 2016 will be even better.
Image courtesy of: Pixabay