Sally Wilson
Sally is a key member of the MoneyMaxim editorial team. She is a frequent hire-car user and often goes on holiday with her family. With an interest in getting great value for money, Sally shares her hints and tips for travelling and insurance.
18 December 2018
A Christmas Proposal - Make sure Insurance is in your Wedding Plans
Compare wedding insurance policies to find the right cover for your special day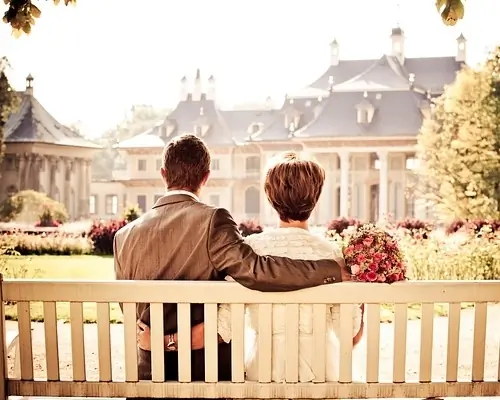 'Tis the season to get engaged! With people off work, family gathered together and everyone in the mood to celebrate it is the perfect time to pop that all important question. If you have plans do think about wedding insurance?
Why would I need wedding insurance?
If you pay for your big day using a credit card, it will only cover you in limited circumstances such as breach of contract - for example if your flowers were not delivered or the DJ was double-booked. Wedding insurance can pay out for claims due to illness, bereavement, accidents and a wide range of other risks.
When should I take out a wedding insurance policy?
Ideally as soon as you start paying out any money as many deposits such as for your wedding venue may be non-refundable. You can still be covered for any deposits you have paid out prior to starting the insurance as long the incident causing a claim did not happen before the start of the policy. Some companies will allow you to take out a policy up to just a few weeks before the wedding. They can also cover more than one reception if necessary.
How much do I need to insure my wedding for?
That really depends on how much you are paying out. If you compare some of the wedding policies available you will see what items they will cover. It is worth jotting down some figures or creating a spreadsheet to work out how much it is all going to cost. And don't forget to include wedding presents! Many couples receive over £5000 in gifts and if they are destroyed in an accident it can be heartbreaking.
What illnesses are covered by wedding insurance?
All policies are different so it is important to read through the terms and conditions. Existing illnesses can be covered as long as they fit the criteria. If you are expecting a bundle of joy then you might want to consider wedding insurance that also includes pregnancy complications such as pre-eclampsia or a baby born before 37 weeks.
Getting hitched overseas? Having a civil service wedding? These can all be covered by wedding insurance. Unfortunately a change of heart will not be.
Honeymoons are not normally included within a wedding insurance policy - instead consider a good travel insurance.
If you are planning to hang a diamond ring on the Christmas tree or hide it in a cracker, we wish you the very best of luck!