Sally Wilson
Sally is a key member of the MoneyMaxim editorial team. She is a frequent hire-car user and often goes on holiday with her family. With an interest in getting great value for money, Sally shares her hints and tips for travelling and insurance.
19 January 2016
With Wedding Insurance you can enjoy the day you always wanted
Don't let problems with your wedding plans spoil your big day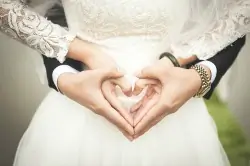 Romance is often in the air over the Christmas season and Valentines Day is just around the corner. If you were lucky enough to get engaged over the holidays - Congratulations!
Planning a wedding can be a busy and stressful time - not to mention expensive - so why not make sure that you do not lose out financially if something should go wrong? Our wedding insurance comparison service will help you find the cover that is right for you.
According to Which, the average wedding costs around £20,000. That's more than most people spend on a car. The most expensive items are the venue, reception, bride's outfit and the rings. Many people may think that by paying with a credit card, they are protected. While paying this way is a good idea, it will only cover you for breach of contract. So for example should the venue be double booked or the cake is not delivered. A credit card payment will not cover you for accidents, loss or theft.
Wedding insurance would cover you if the cake gets knocked over, you spill something down your wedding dress or the rings fall into a drain. Many policies will also cover the gifts when they are in transport. So if the best man is driving your wedding presents back to your home after the reception and has a car accident, should the new china get smashed, it can be replaced.
Redundancy is another area that can be covered with wedding insurance. Losing one's job can be hard enough without having huge bills to pay. Insurance will not cover cancelling the wedding if you just change your mind - sorry! - but if you are made redundant, you lose a close relative or adverse weather conditions prevent you getting to the venue, you can ensure you are not left out of pocket.
It is a good idea to consider insurance as soon as you have committed any money to the wedding. Normally booking the reception venue is one of the biggest expenses and one of the first. Using our wedding insurance comparisons will help you decide what level of cover you need. Just click on 'Get a Quote'.
When purchasing anything towards your wedding there are a few good steps to take -
Pay by credit card where possible

Keep copies of any contracts and receipts

Use reviews or recommendations to help you choose reliable suppliers

Trust your own judgment and don't ignore any issues that may arise

Always obtain contact details for any suppliers
We wish you a long and happy marriage and should you be planning that romantic honeymoon we can also help you with your travel insurance!
Image courtesy of: Pixabay