Sally Wilson
Sally is a key member of the MoneyMaxim editorial team. She is a frequent hire-car user and often goes on holiday with her family. With an interest in getting great value for money, Sally shares her hints and tips for travelling and insurance.
3 November 2015
A visit to a Christmas market this winter can prove a festive delight
With travel insurance you can take your pick of the stunning markets across Europe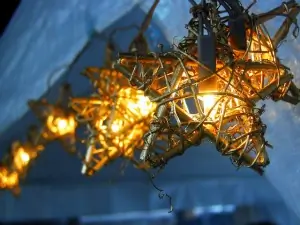 Christmas markets with the smell of roasting chestnuts, the sights of brightly coloured stalls and, if you are lucky, the crunch of snow beneath your feet can all bring on that festive cheer. If you are considering popping over to Europe to indulge in some mulled wine or maybe to pick up some new decorations for the tree remember it is still important to take out travel insurance.
P & O Cruises have still got spaces on their Christmas market Cruises. Visit the Netherlands, Belgium or the Baltic and take in one of the local Christmas markets while you are there. There are cruises from just two nights up to a 9 night trip which includes Christmas on board. Perfect for those who don't want to cook the turkey this year!
There are some other stunning locations to visit if you are considering flying or hiring a car. If you want to be able to take in some culture as well as a market, you could consider Prague. There is a vibrant market which coincides with the opera and ballet season. There are concerts held in many old churches and impressive concert halls or why not visit the theatre? You could also take some time out from shopping to go on a sightseeing tour.
One of the most famous Christmas markets is in Nuremberg, known there as the Christkindlesmarkt. It dates back to the 16th century and is open from November 27th until December 24th. There is a delightful opening ceremony and many arts and crafts for sale. For children there is their own special market in Hans-Sachs Platz complete with a programme of entertainment and a lantern procession up to the castle. A truly magical experience.
If you fancy something a bit different to eat, you could try reindeer or elk meat at Stockholm's market. But if those are not to your taste you can also buy smoked sausages and their version of mulled wine known locally as glögg. There are high quality Swedish handicrafts for sale on the many stalls. The Vienna Christmas market has ceramic and glass crafts but it also offers curling in the marketplace for any sporting enthusiasts.
If you want to enjoy a Christmas market but are short on time then Lille can be done in a day via Eurostar. The main square is transformed into a winter wonderland including a large Christmas tree and a ferris wheel. The shops in Lille also provide an additional great shopping experience. Eurostar are currently offering reduced price tickets for Lille for trips up until the 17th December 2015. Lille market runs from the 18th November to the 30th December so if you go early you can save on your train fare.
Christmas markets with their hundreds of stalls and bustle of shoppers can be an enchanting trip, however, busy areas are a target for thieves. Be sure that you have taken out travel insurance as the risks of travelling without it can be quite high. And if you are hiring a car, our car hire excess insurance comparison service will save you losing out at the car hire desk.