Sally Wilson
Sally is a key member of the MoneyMaxim editorial team. She is a frequent hire-car user and often goes on holiday with her family. With an interest in getting great value for money, Sally shares her hints and tips for travelling and insurance.
29 September 2015
Considering Travelling without Insurance? Don't - it's not worth the risk!
There are many good reasons why travel insurance is essential.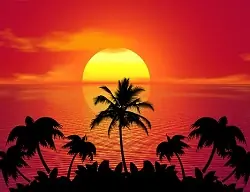 Have you ever considered taking a holiday abroad without taking out travel insurance? Last year nearly a quarter of holidaymakers did.That's about 6 million people. Those people may just have forgotten in the excitement or they may have believed that 'it wouldn't happen to them'. But unfortunately sometimes it does. As an example, in a recent Post Office survey 29% of those visiting India in the last 5 years didn't take out adequate insurance yet 18% had problems while they were there.
Your holiday is something you look forward to. It is impossible to safeguard against every eventuality but knowing you are covered will give you peace of mind should the worst happen. Comparing travel insurance can also mean that you are getting a good deal on the right insurance for you.
According to the ABI (Association of British Insurers) more people claim for medical treatment than for cancelled holidays or for loss or theft of their possessions. About 4000 people fall ill abroad every week. The average cost of a claim for medical expenses in 2014 was £1022. Compare this with the average cost of a travel insurance policy at only £32.
The US is one of the most expensive places to fall ill with the average cost of hospital treatment at over £6000. Even in Thailand hospital bills can reach nearly £3000. Minor ailments requiring a quick trip to a doctor can leave you with a hefty bill. £200 for an insect bite. £275 for an ear infection. At the other end of the scale serious accidents or illnesses such as a heart attack which require flights home can cost over £80,000.
If you have a pre-existing medical condition there are several companies which can offer you specialist cover. Many people are not aware of conditions before they leave or presume as they are younger that they are less likely to fall ill. This may go some way to explain why the Post Office survey revealed that a third of under-35s travelled without insurance.
Part of the reason for this shocking statistic could be because of confusion over the EHIC card which some wrongly believe can be used as an alternative to travel insurance. An EHIC card only allows its holder to have the same level of access to state medical services as a citizen of that country. It does not cover any private medical treatment or if you need to be flown back to the UK. It is only valid in the 28 EU countries, Iceland, Liechtenstein, Norway and Switzerland. In some countries treatment may be free but in others you may be expected to pay. Not all countries have a free ambulance service for example.
When taking out travel insurance it is important that you have adequate cover for the type of holiday you have planned.
These are some items you may want to include:
Cover for lost or stolen belongings

Cover for the cancellation of your holiday or if you need to cut it short

Cover for medical emergencies including hospital treatment and repatriation

a 24 hour helpline

Cover for existing medical conditions

Cover for any hazardous activities or sports
Many policies will list activities and sports that they will cover but if you are planning a more adventurous holiday you will need additional cover. Perhaps horse riding or climbing are part of your plans. Maybe you are daring enough to try bungee jumping or have always wanted a camel ride.
Wherever you are travelling and whatever it is you decide to do while you are there, make sure you have organised your travel insurance before you go. Take documents with you as well as leaving copies with someone at home. Keep records and receipts just in case you need to make a claim.