Sally Wilson
Sally is a key member of the MoneyMaxim editorial team. She is a frequent hire-car user and often goes on holiday with her family. With an interest in getting great value for money, Sally shares her hints and tips for travelling and insurance.
17 December 2019
Share the driving this Christmas with short term car insurance
How can I insure a foreign visitor on my car while they are in the UK?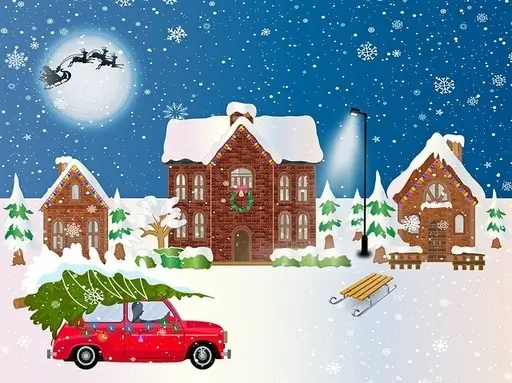 One of the joys of the festive season is welcoming friends and family to our homes. These days many of us have loved ones who live overseas and, if they come and visit, they may stay for a couple of weeks. Lending them your car gives them the freedom to come and go as they please. But how can you insure someone on your car short term?
Most people will contact their car insurance company when they want to add another driver on their policy. However, the majority of insurers will now not allow you to add a foreign resident on to your annual car insurance - even for a very short period. So what are your options?
How can I insure a driver who holds a driving licence from the UK, EU, EEA, Switzerland, Australia, New Zealand, South Africa, Canada, Malaysia, Singapore or Mauritius?
There are insurers available who can offer short term car insurance policies for overseas residents who hold these driving licences. Not all the companies may be able to quote for all circumstances as they each have different criteria. These criteria can relate to not only the driver and their licence but also the vehicle.
The great advantage to these short term car insurance policies is that they are completely separate policies from the car owner's annual policy. So, if your visitor were to have an incident in your car, it would not affect your no claims bonus. These insurers have different pricing structures so it is a good idea to run a quote for any that you can to compare them fully.
Can a driver with another type of driving licence such as from the US, India or Pakistan use this short term car insurance?
Unfortunately these policies are not available to all nationality licences. We are always on the look out for more options for our customers but, in the meantime, a handy option is to look at car hire. There are often many offers available on car hire over the Christmas period so you may well find it is a cheaper choice! As long as you have a valid driving licence and a credit card then car hire can work for you.
Can I add a UK resident on to my car insurance for a couple of weeks?
This will depend on your insurer. If your current insurer will not allow it and it is something you may want to do on a regular basis, you may want to think about a policy that will offer this benefit. We work with a broker who can compare a broad range of insurers who may offer this for you. If you would like us to put you in touch then please contact us on 0800 520 0699. or via our webchat, We only need a few details to start the search for you.
If it is only a one-off occasion then you can run a quote with any of the short term insurers available through MoneyMaxim.
If I have an annual car insurance policy, am I insured to drive any car on a third party basis?
It used to be fairly common that, if you had an annual car insurance policy, you could drive anybody else's car and be covered for third party damage. However, this benefit is no longer included on many policies. Aviva do still offer it through their Premium policy.
If you need any assistance with searching for insurance to cover your visitor on your car then please call our customer service team on 0118 321 8197 We wish all our customers and their family and friends a wonderful Christmas.