Sally Wilson
Sally is a key member of the MoneyMaxim editorial team. She is a frequent hire-car user and often goes on holiday with her family. With an interest in getting great value for money, Sally shares her hints and tips for travelling and insurance.
5 April 2017
Short term car insurance can help put a spring in your step
Visitors to the UK can travel independently with short term car insurance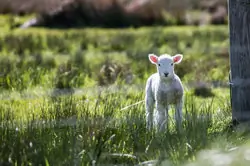 Spring is in the air! In some parts of the country the Easter holidays have already begun - a time for seeing friends and family and enjoying some of the recent warmer weather. Perhaps you have guests coming to stay over the holidays? Are they hoping to visit other parts of our beautiful country while they are here? You may not have thought of lending them your own car but Short term car insurance can make this the ideal solution for your visitor's travel needs.
Short term car insurance is available to visitors from a number of different countries. If your guests hold an EU, Australian, Canadian, South African or New Zealand licence for example, these policies can insure them to drive a vehicle for up to 28 days. Adding your guests to your own insurance policy is not always an option and the drawback, even if you can, is that, if they have an accident, it may well have an impact on your premiums and also your no claims bonus. Short term car insurance is fully comprehensive and unconnected to your own car insurance.
There is no shortage of events taking place right around the country. Here are a few of our favourites for you or your friends to consider:
Cadburyworld - What better place to go for an Easter Egg hunt than the home of chocolate itself? There are also live magic shows taking place throughout the holidays.

NSPCC Big Family Fun Raceday - With live music, entertainment, food and races all in aid of a very good cause, this could be a very special day out.

Ravenglass and Eskdale Railway Teddies Go Free! - The Lake District is a stunning area. Why not add in a trip to this fabulous steam railway? Children go free (with any fee paying adult) as long as they bring a cuddly toy companion with them.

Bluewater Shopping Experience - Keep the kids amused and have them count the gold bunnies to win a prize. Then it's back to the shopping!

Oxford Uncovered Family Trail - Oxford is always a popular city to visit. This trail is suitable for the whole family and what's more it's free! Just head to the gift shop at the Museum of Oxford.

No1 Royal Crescent Bath - This fascinating museum is open all year but during Easter they have demonstrations on how people dined at this time of year during the 18th century and some historic tips on spring cleaning!
English Heritage are offering Adventure Quests for children and families at locations up and down the country as well as many other events suitable for all different tastes. The Overseas Visitors pass from English Heritage can save you money. It costs just £59 for a family of up to 6 people for 9 days.
The National Trust have many options for days out over the Easter period - from lamb talks, to survival skills to battle reenactments. If you or your visitors fancy taking in several, then it may be worth considering the National Trust Touring Pass. It costs £58 (for a family of two adults and any number of children under 18) for 7 days.
The loan of a car from friends or family means that a visitor to the UK doesn't have to worry about whether a hire car is available nor where to collect it. Short Term Car Insurance is also often a cheaper option. Prices for hire cars can rise in peak seasons and demand for some vehicles - especially of the larger 7 seater models - can be high making them harder to book.
Sadly we are unable to help residents or licence holders of all countries with short term insurance. For those arriving in the UK with a US or Indian licence, for example, we would suggest car hire as an option for their onward travel.