Sally Wilson
Sally is a key member of the MoneyMaxim editorial team. She is a frequent hire-car user and often goes on holiday with her family. With an interest in getting great value for money, Sally shares her hints and tips for travelling and insurance.
13 March 2018
Experience a great UK day out with short term car insurance
Our top ten ideas to enjoy the very best of Britain in 2018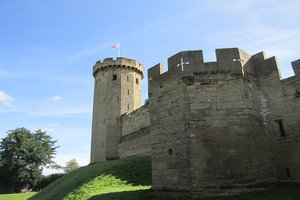 Easter is a popular time for visitors to come and stay and there are countless fantastic events taking place. Many customers come to us looking for a way of insuring their overseas visitors on their own car. Short term car insurance gives your guests the chance to get to know our wonderful country at their own pace. If you are looking for ideas for them while they are with you, here are our top ten favourite British-inspired suggestions.
1 - Explore a castle We are very fortunate to have some fantastic historical buildings in this country and castles are amongst the greatest. And a big plus is that there are many all over the country so wherever you live you won't be far away. Some of our favourites include Warwick, Corfe Castle, Caernarfon and Edinburgh. Many have extra activities taking place over the Easter holidays such as storytelling and treasure hunts. English Heritage is a great way to find out what's on.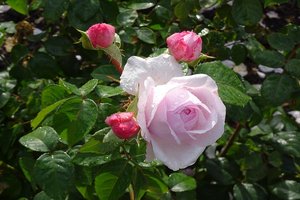 2 - Take a walk round a garden Gardens come in all shapes and sizes. Some are very formally laid out and others are wilder. The famous Kew gardens in London have another garden in Sussex called Wakefield. Easter 2018 sees Peter Rabbit arriving at Wakefield with plenty of Beatrix Potter themed activities to keep the children happy. The National Garden Scheme is a wonderful way of taking pleasure in beautiful gardens and giving to charity at the same time.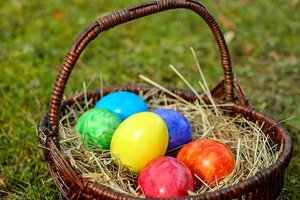 3 - Go on an Easter egg hunt Egg hunts are taking place all over the country, many within the grounds of stately homes or in nature parks. Cadburys, makers of the world famous chocolate, have organised hunts up and down the country. If you would rather not hunt for your chocolate, try the Wickedly Welsh Chocolate Company in Haverfordwest where you can make your own chocolates....or just buy some!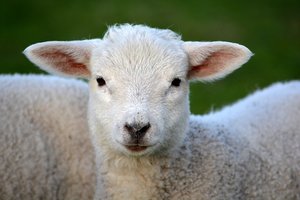 4 - Visit a farm Watching the new born lambs is a very popular choice at Easter. Try Mrs Dowsons farm in Lancashire where you can also glimpse water buffalo and try their delicious homemade ice cream. Or how about a honey farm? Blackbury Farm in Devon and Chainbridge Farm in Berwick upon Tweed both have a visitors centre where you can learn how the farm is run and a shop to purchase products such as beeswax candles and, of course, honey.
5 - Get out on the water Try your hand at punting on the river in Canterbury or Cambridge or, if you'd rather take it easy, have someone else do the punting for you whilst you lay back and enjoy the views. If your would rather take a ride in a more sturdy vessel then there are river cruises along the Thames from Windsor or Henley, or why not catch the Mersey ferry along Liverpool's iconic waterfront?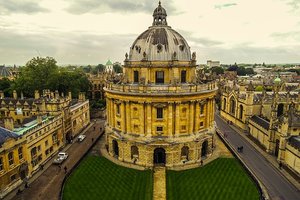 6 - Experience a walking tour To get to know a new city, what better way than an organised walking tour. Oxford offers several out of its tourist information centre including the Inspector Morse Trail. There's a tour of Banksy art in Bristol and in Shakespeare's home town of Stratford upon Avon there is an award winning town walk taking in all the historic attractions.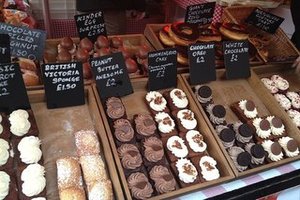 7 - Browse through a country market There is some wonderful produce laid out at country fairs from pies, bread and cakes to local crafts and handmade goods. You can find markets up and down the country. Arnside country market in Cumbria runs every Friday and Axminster in Devon every Thursday morning. If your guests are looking for a unique gift to take home, this could be just the place to look.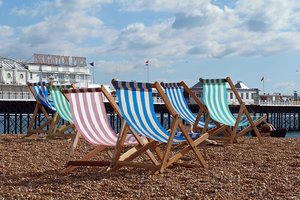 8 - Spend a day at the seaside The English seaside may be a bit breezy at Easter but can still make for a splendid day out. Brighton has it all, the amusements, rides, great shopping in The Lanes and the Royal Pavilion. For a quieter day, head for Swanage where as well as the beach you can hire a bike or take a ride on the steam railway. Don't forget the fish and chips!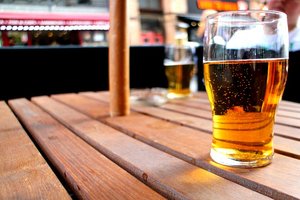 9 - Discover how your favourite tipple is made We have a strong brewing heritage in Britain. Saunter down to Cornwall for a Healeys Cyder tour. If you prefer gin then Bombay Sapphire in Hampshire is open every day although tickets must be bought in advance. At the other end of the country you can indulge in the Famous Grouse Experience. This Scottish whisky has been made since 1775.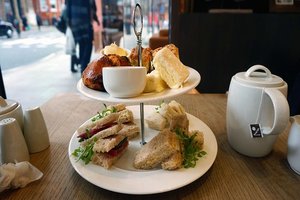 10 - Indulge in afternoon tea What could be more British than afternoon tea? Bettys have several tea rooms across Yorkshire. The original rooms in Harrogate opened 100 years ago next year and their afternoon tea is legendary! Themed teas are really taking off. Sample a Seafood Tea in Devon, a Floral Tea in Northamptonshire or Science afternoon tea in London.
Short term car insurance policies are completely separate from your own car insurance which means that, should your guest have an accident in your car, it will not affect your no claims bonus. Visitors from the EU and EEA as well as many Commonwealth countries can be covered.
If short term car insurance is not an option due to residency then car hire may be a solution to your guests' travel plans.