Sally Wilson
Sally is a key member of the MoneyMaxim editorial team. She is a frequent hire-car user and often goes on holiday with her family. With an interest in getting great value for money, Sally shares her hints and tips for travelling and insurance.
4 December 2017
Short Term Car Insurance can put the Sparkle in Christmas this year
We shed light on how your overseas visitors can insure your car short term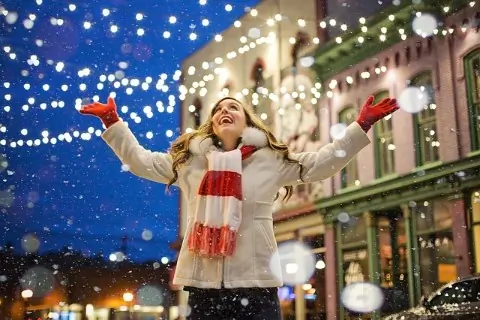 We all love that Christmas is a time when we meet up with family and friends. Sometimes our loved ones come from far afield and they may be staying for a while. A car is the ideal way for them to get around while they are with you and even better if they can drive independently. Short term car insurance may be the ideal solution if you want to lend them your own car while they are here.
With their own transport, your visitors are free to visit other friends and family and are not dependent on you to give them a lift. Many insurance companies are reluctant to add non-UK residents to an existing insurance policy. And, even if they will, if your guests have an accident, it will more than likely affect your premiums and your no claims bonus. Short term car insurance is a completely separate insurance policy so takes away this risk.
If your visitors hold a UK licence then short term policies are also available with Cuvva. They can offer cover through a smartphone app - from as short a time as an hour - to drivers aged between 19 and 65.
Lights are a huge theme at Christmas time - from Christmas trees, to windows, to funfairs. If you would like some inspiration for where to go this winter for a dazzling display then we have some bright ideas!
York Museum Gardens - A wonderful illuminated trail open every day (except Christmas Day) until 1st January from 4.45 -9.30pm. Experience lights, colour and music!

Stockeld Park, Wetherby - So much to do here. Ice skating, a maze which glows in the dark and an enchanted forest to explore until 8th January. Perfect for those mini adventurers.

Edinburgh Ice Adventure - Make sure you pile the layers on for this one as the display is kept at a very chilly -10°c. Along with the many stalls and rides, until 24th December a giant advent calendar is projected on to General Register House.

Longleat Festival of Light - This is an annual display at the park so very popular. Visitors can also enjoy the seasonal driving safari and Santa train rides too. Open until January 7th.

Dreamland, Margate - If you love the thrills of the fairground then head for the multicoloured lights on the Kent coast. There have been rides there since 1880 though of course they have been updated many times since then!

Victorian Christmas, Beaulieu - This stately home in Hampshire has a life-sized gingerbread house and a pathway lit by sparkling lights which leads you to displays of a traditional Victorian household preparing for Christmas.

The Alnwick Garden, Northumberland - From 3pm right up to 31st December, garden lovers can see the fountains and flower beds come to life with a sparkling lighting display.

Birmingham Christmas Market - This German style market is open in Victoria Square and New Street until Christmas Eve. Twinkling lights adorn a myriad of stalls selling all things festive. A real treat!

Christmas Displays - There are many places to go to see wonderful Christmas street lights and festive window displays but London is the probably the best. Carnaby Street always has something just that little bit different whereas Oxford Street and Regent Street go big and bold. See a dazzling light show every evening until New Years Eve at the top of The Shard. For window displays, Liberty, Selfridges and Harrods are hard to beat.

Lights! Camera! Action! - There are always plenty of movies out at Christmas time and 2017 is no exception. Star Wars - The Last Jedi, Jumanji - Welcome to the Jungle, Pitch Perfect 3 and Ferdinand are sure to be a big hit with family and friends alike.
So, if you are looking to give your guests the freedom to explore under their own steam, we may be able to help. Short Term Car Insurance policies are available for UK, EU, Australia, New Zealand, South Africa and Canadian licence holders as well as several others.
Sadly residents of some countries may not be able to find short term insurance. For those with driving licences issued in the US or India, for example, car hire may be your only option.