Sally Wilson
Sally is a key member of the MoneyMaxim editorial team. She is a frequent hire-car user and often goes on holiday with her family. With an interest in getting great value for money, Sally shares her hints and tips for travelling and insurance.
8 September 2015
Returning to university? Let us help you sort out your insurance and energy providers.
Find the best rates for utilities with our comparison service.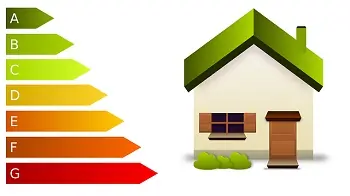 For some students going back to university will involve moving into private accommodation. It can mean more belongings being carted up the motorway. The microwave, the extra TV for the bedroom and the big speakers will all need to be insured and unfortunately statistics reveal that student houses are more likely to be burgled making sorting out insurance a priority.
It is important that you compare student contents insurance as different policies will provide different levels of cover. Some offer a higher level of cover while others may offer cover for your gadgets. It is worth making a list of your belongings to work out a rough value but also to consider which objects may need to be listed individually.
With some degree courses you may have more expensive equipment you need to cover, such as for a medical or musical degree. You will probably also be taking a mobile phone, tablet or a laptop. Insurance will need to cover these items not only when they are in your residence but also when you take them out and about. Consider separate gadget insurance if necessary.
Another part of student life which may be new to some this year is taking on utilities. In halls gas, water and electricity are provided as part of the hall rental and most will also include broadband too. When you move into private accommodation these will become your responsibility. You are free to choose the suppliers even if you are on a pre-paid meter. It is best to inform any landlord if you are considering changing the provider.
It is worthwhile doing some research to find out the best rates available to you. With MoneyMaxim you can compare prices for gas and electricity very easily. It is an impartial service comparing tariffs from all suppliers so you can be sure you are getting a good deal.
If you are going to be living at your university residence during the summer holidays or for more than a year then a standard annual contract for broadband will work fine. Otherwise both Sky and Virgin offer 9 month contracts. There are often broadband deals available so shop around to find the best fit for your requirements.
Often if you are going into shared accommodation in your second year it is with friends but, in your first year, it can be a minefield living and sharing bills with sometimes relative strangers. There are companies which offer a 'sharing the bills' service but bear in mind that they control which utility companies you use. These may not be the cheapest and this service still relies on participants having the funds to pay each month.
Whichever companies you decide to go with, make sure you have budgeted for your utilities when you move in or the bills at the end of the quarter can come as a bit of a shock! Lastly for some tips Save the Student has some great ideas on how to solve problems related to student bills.