FAQ Section
>
Van Hire Frequently Asked Questions
>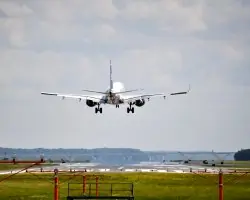 Are Airport or Port Surcharges Included?
Airport and port surcharges can add to the cost of car hire. Find out why it's important to understand if they are included.
Yes - our rates always include these - At airports (and selected other locations like ferry ports) van hire companies have to pay the site's owner an extra fee to use the location's facilities.
Many companies pass this fee onto customers but we always include the airport/premium location fees in all our rental prices in accordance with our "NO HIDDEN EXTRAS POLICY".
Compare car hire insurance prices with MoneyMaxim
This content was last reviewed on 21/10/2020
Similar Questions
Van Hire Booking Frequently Asked Questions
Van Hire Return Frequently Asked Questions
Van Hire Whilst Driving Frequently Asked Questions
Van Hire Collection Frequently Asked Questions
Van Hire Insurance Frequently Asked Questions