FAQ Section
>
Van Hire Frequently Asked Questions
>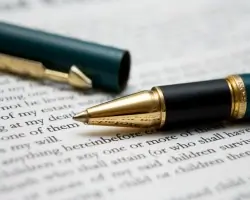 What paperwork and documents are needed when I collect a van?
If you are unsure about how insurance works when you hire a van, continue reading
The following is general guidance, so please do check your van hire voucher for the details regarding your particular hire agreement.
Your Driving Licence (both parts if it's the ID card and counterpart licence).
You will also need your pre paid rental voucher, two proofs of address showing your name and address from the past three months i.e. utility bills, bank statements.
Finally ensure you have a valid credit card to leave a security deposit until you return your vehicle. If you are from overseas you should present your passport too.
This content was last reviewed on 11/09/2020
Similar Questions
Van Hire Collection Frequently Asked Questions
Van Hire Booking Frequently Asked Questions
Van Hire Insurance Frequently Asked Questions
Van Hire Return Frequently Asked Questions
Van Hire Whilst Driving Frequently Asked Questions