FAQ Section
>
Car Hire Frequently Asked Questions
>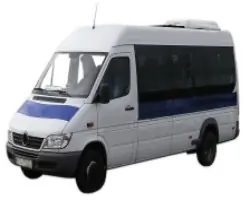 Can you tell me if my car hire company will be in the airport or if I will need to get a shuttle bus?
We explain how to find out if your hire car company will be on the airport's site or if you will have to travel to pick up your car.
You can normally find this information on the car hire details page or sometimes part way through the booking process. If the information isn't obvious, look for key links such as 'rental terms' or 'location details' and you can normally find out whether the car will be at the airport or requires a shuttle bus journey to get to it.
Unfortunately, sometimes the information won't be provided but of course, you don't have to book that particular car, there's normally plenty of choice allowing you to select a car from a company that provides fuller information.
If you have any further queries please contact our car hire team by phone on 0118 321 8197 or online chat within our office hours and we will be happy to help you with your booking.
Compare car hire insurance prices with MoneyMaxim
This content was last reviewed on 20/10/2021
Similar Questions
General Car Hire Queries Answered
Driver and Passenger Related Car Hire Queries Answered