FAQ Section
>
Car Hire Frequently Asked Questions
>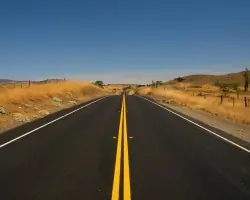 If I want an additional driver on my hire car, will I have to pay more?
MoneyMaxim explain whether you are able to have additional drivers and how much this will cost you.
Most car hire firms do charge extra for additional drivers but sometimes they will include the 1st additional driver within the package.
With the MoneyMaxim Car Hire Comparison you can filter your search results to show cars with the first additional driver free. It is not necessarily the cheapest option to do this though. Sometimes even with adding in an additional driver you may find a better deal.
Otherwise, click through on the car offer you're interested in and look for the 'product details' or 'rental terms' and you'll find details of charges for additional drivers. Note that many of these charges are paid for locally at the rental desk when you collect the car.
Most car hire excess policies allow a number of additional drivers free of charge but they must be named on the car hire agreement.
If you have any further questions please contact us within our operating hours and we will do our best to help you!
Compare car hire insurance prices with MoneyMaxim
This content was last reviewed on 19/10/2021
Similar Questions
Driver and Passenger Related Car Hire Queries Answered
General Car Hire Queries Answered