FAQ Section
>
Car Hire Frequently Asked Questions
>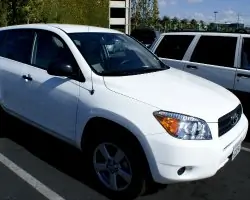 Do hire cars have to be new and well cared for?
Find out what obligations your rental firm has when it comes to the quality of your hire car
No is the simple answer - as long as your hire car is roadworthy, then technically it's OK to hire out. The major hire car firms all tend to use new vehicles, as they have agreements with the major car manufacturers to take a set number of cars every year. They are a significant contributor to the 'new registration numbers' that the car companies use to stress their popularity!
Local car hire firms in holiday resorts do not have the same reputation - a member of the editorial team here at MoneyMaxim ended up with a car that needed anything electrical switching off to maintain progress when going up a hill! Check for reviews on the internet and, if you are booking with a company you don't know, ask the question, and wherever possible get e-mail confirmation!
Do let us know if you have any companies you think should be highlighted - both good and bad - drop us a line and we will add your feedback to our company register!
Compare car hire insurance prices with MoneyMaxim
If you have any queries do call a member of the MoneyMaxim car hire insurance team.
This content was last reviewed on 16/10/2020
Similar Questions
General Car Hire Queries Answered
Driver and Passenger Related Car Hire Queries Answered