FAQ Section
>
Car Hire Frequently Asked Questions
>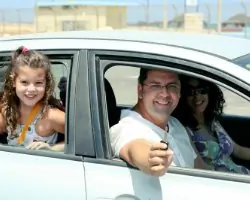 Do car rental companies have spare keys?
Lost your car hire keys? We explain why it's unlikely the car rental company will have a spare set.
Car rental firms do not normally carry spare keys, as the vehicles are moved rapidly between car hire stations.
If keys are lost therefore, a new set will almost certainly have to be obtained or created and programmed into the car. Typical costs can be up to £500, as the rental firm will use replacements directly from the car maker.
You can insure yourself against the loss of car rental keys through many of the companies on the MoneyMaxim car hire insurance comparison service These policies can also protect you against other risks your rental firm don't cover such as putting the wrong fuel into your car or towing cover in the case of an accident. Policies also cover your car hire excess and damage to wheels, tyres, the roof and underbody of your car, and cost from as little as £1.80 per day.
Compare car hire insurance prices with MoneyMaxim
If you have any queries do call a member of the MoneyMaxim car hire insurance team.
This content was last reviewed on 16/10/2020
Image courtesy of: Imagerymajestic at FreeDigitalPhotos.net
Similar Questions
General Car Hire Queries Answered
Driver and Passenger Related Car Hire Queries Answered