FAQ Section
>
Car Hire Frequently Asked Questions
>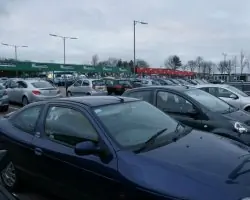 What happens if the model I have booked is unavailable?
We explain what will happen if the model you booked is not available, and what your options are if this happens.
Unless you have used a car hire company's premium service, which promises an exact match, you are accepting that you will get a similar car to that named or pictured during the booking process. But you should get a car that is broadly similar and, if you are asked to accept a smaller model, you should expect some money back. If you are asked to take an upgrade you shouldn't pay more - although you won't be able to claim compensation for higher fuel usage either - as fuel consumption was never part of your agreement when you reserved your car.
Also, if you are being upgraded, make sure that an extras you have reserved don't cost you more than if you took the hire car you originally booked - sometimes insurance costs or excesses are car model related. If you are being treated poorly, ask to speak to the manager at the car hire station and get the car hire company or car broker involved if necessary
Compare car hire insurance prices with MoneyMaxim
If you have any queries do call a member of the MoneyMaxim car hire insurance team.
This content was last reviewed on 16/10/2020
Image courtesy of: Mike Pennington
Similar Questions
General Car Hire Queries Answered
Driver and Passenger Related Car Hire Queries Answered