FAQ Section
>
Car Hire Frequently Asked Questions
>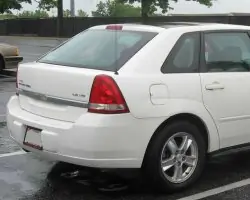 What happens if the car or the boot is not big enough for my party?
We investigate your options, for people worried about the size of the boot in their hire car.
Firstly check the car is the class that you booked - we suggest you always take a copy of the details you were shown when you booked the car. If the car rental company suggest they do not have the car you booked, ask for an upgrade rather than trying to squeeze into a smaller vehicle.
Even if they don't have a suitable alternative it's possible that another nearby car hire office has, and it can be delivered to you.
If the problem is that you have booked a car which is too small, then you have the alternative of upgrading (probably at your cost) or asking if they have a roof-box or a roof-rack. If not, a local car depot (the local equivalent of Halfords) might sell a cheap model - probably for less than the cost of hiring one from a car hire firm.
Be very careful if you are fitting these though and check whether the car hire firm are happy for you to do so - car hire firms exclude damage to the roof from their insurance cover as they class it as negligence.
Compare car hire insurance prices with MoneyMaxim
If you have any queries do call a member of the MoneyMaxim car hire insurance team.
This content was last reviewed on 13/10/2020
Similar Questions
General Car Hire Queries Answered
Driver and Passenger Related Car Hire Queries Answered